US firm fends off the largest DDoS attack ever recorded
Record-breaking attack comes only five days after GitHub was taken offline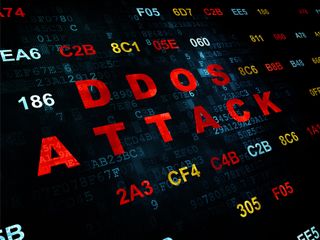 (Image credit: Shutterstock)
Security researchers have revealed a 1.7Tbps distributed denial of service (DDoS) attack on an unidentified US service provider, only five days after the 1.3Tbps attack on GitHub.
The attack was based on the attack vector that brought down GitHub temporarily last week, according to Carlos Morales, VP of sales, engineering and operations at Netscout Arbor.
In a blog post, he said: "Netscout Arbor can confirm a 1.7Tbps reflection/amplification attack targeted at a customer of a US-based service provider has been recorded by our ATLAS global traffic and DDoS threat data system.
"It's a testament to the defense capabilities that this service provider had in place to defend against an attack of this nature that no outages were reported because of this."
Netscout Arbor noted that the DDoS attack used the same memcached reflection/amplification as the attack on GitHub, and Morales warned that this will hardly be the last attack to use this technique.
"While the internet community is coming together to shut down access to the many open mecached servers out there, the sheer number of servers running memcached openly will make this a lasting vulnerability that attackers will exploit," he said.
The attack on GitHub stopped after just eight minutes, which has led to speculation that the hackers were merely testing their capabilities.
"Until the internet community is able to adjust and make significant progress on memcached servers, we should expect terabit attacks to continue," Morales added.
Ashley Stephenson, CEO of Corero Nework Security, said that he has seen a steady ramp in the past few days of memcached-based attacks on the wider community.
"The terabit attack will grab the 'biggest and baddest' headlines casting a shadow that will obscure the thousands of businesses worldwide that have been hit with smaller but equally disruptive DDoS attacks leveraging the memcached vector during the past week," he said.
A daily dose of IT news, reviews, features and insights, straight to your inbox!
Rene Millman is a freelance writer and broadcaster who covers cybersecurity, AI, IoT, and the cloud. He also works as a contributing analyst at GigaOm and has previously worked as an analyst for Gartner covering the infrastructure market. He has made numerous television appearances to give his views and expertise on technology trends and companies that affect and shape our lives. You can follow Rene Millman on Twitter.
A daily dose of IT news, reviews, features and insights, straight to your inbox!
Thank you for signing up to ITPro. You will receive a verification email shortly.
There was a problem. Please refresh the page and try again.