Could Android O be the last version with default apps?
Google must change its operating system to comply with an EU antitrust ruling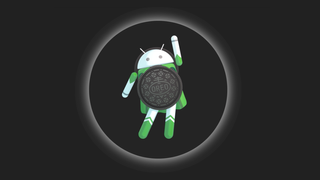 When a new Android mobile operating system is launched, Google gives it a sweet moniker. Literally, they name it after a sweet treat. Case in point, its recent offering, Android Oreo.
However, the EU has left Google with a bad taste in its mouth, and potentially a lot of consumers, as it has slapped the company with a 3.8 billion fine and an ultimatum to change core aspects of its OS, which the EU found had allowed Google to force its default apps upon mobile phone manufacturers.
The yet to be named Android P is set to be released in the next three months, putting it on a collision course with the EU's 90-day deadline to meet key requirements so that Android is no longer anti-competitive.
Doing so means Android P could come without any pre-installed apps, leaving it a little plain, or with an extra charge for its popular services like Chrome and YouTube, as CEO Sundar Pichai hinted in a recent blog post.
Next time you upgrade your Android smartphone, then, it might look quite different, meaning Android Oreo might be the last of Google's operating systems to have those default apps we know so well.
Read this FAQ to find out more about the most up-to-date version of Android so far.
Is this a new kind of biscuit?
Ah, we knew you'd bite. It is actually the latest version of the Android operating system also known as version 8.0 and, as with previous iterations, it's nicknamed after a sweet treat. This is the second time a confectionery brand has been associated with Android, the first being Android KitKat back in 2013. As always, though, Android is hoping the raft of new features it brings will be to your taste.
How different is it to previous versions?
Google has resisted giving its operating system a complete overhaul, but it's added a good number of features that should make Android easier to use and ensure it's more efficient at performing certain tasks. One of the first things you'll notice is the boot speed when powering up, which is twice as fast as before.
Oreo also frees up the system's overall resources by intelligently minimising background activity in the apps you use the least, which should also give the battery life a boost.
What new features should I be looking out for?
From a visual perspective, the most notable addition is picture-in-picture (PIP) multitasking, which allows you to run two apps at once. This feature was actually introduced in Android Nougat for Android TV, but this brings PIP to all devices running 8.0. It's been designed to work during video calls or while watching a video.
By placing either app in a small corner of the screen, you can chat with someone or continue watching videos while doing other things on your device, such as checking a map or an email.
Which apps does picture-in-picture work with?
You can use picture-in-picture with YouTube, but you need a Red subscription, which isn't yet available in the UK. However, it works with videos in Chrome and more apps will use the feature in the near future. Don't worry about the PIP window getting in the way, either, because you can move it around the screen or dismiss it by dragging it off the bottom. There is also better audio thanks to new codecs that improve the sound quality through headphones and wireless speakers. This will enhance your video viewing.
Have there been changes to notifications?
There have indeed. Borrowing from iOS, Android Oreo has notification dots that appear on an app's icon whenever there is an alert related to it. These let you see at a glance what is new and you can long-press an icon to see a preview of the alert before swiping it away. Unlike iOS, you won't see a number indicating, for instance, how many unread email messages you have. But there are new notifications channels that separate notifications deemed important by the developers from those that aren't. You can also fine-tune the notifications in the Settings app and use the new snooze function to delay them until you're ready to deal with them.
Do you get better overall control over Oreo, then?
Yes. The settings app has been redesigned, removing the slideout and three-line hamburger menus, and placing familiar options within different categories. You can check whether or not you are connected to a public Wi-Fi network, create a customisable lock-screen shortcut and use fingerprint-scanner gestures. Oreo also lets you manage the volume of the notifications and block them according to the channel in which they are placed: in the past, you've only been able to control themfor specific apps.
Does Oreo improve the ability to handle text?
It does. Oreo's autofill function remembers your logins, credit cards, addresses and more so you can access your apps much more quickly. You have to grant it permission to do this but it will work well across devices and within apps. There's also a more intelligent method of selecting text. Oreo picks up on the potential uses of the text you highlight. This means it will suggest going to Google Maps if you've selected an address or to the phone app if you've highlighted a telephone number.
Are apps still a big part of Android's future?
Yes, but there's also an interesting new feature called Android Instant Apps. This lets you use apps in your browser without actually installing them. When you tap a link in a browser, Google Play checks whether there is an app that can open it. The link is then opened in the portion of the app needed to perform that action.
There are also tighter controls on the installation of apps (Google isn't saying how it achieves this) and more prominent security options in Settings, which you'll now find under Security and Location rather than buried deep. In other words, security is far more central to Android than it has been before.
Is there anything else I should know about?
You may be interested in a small addition to the camera double tap for a 50% digital zoom, and tap icons to switch between videos and photos as well as refined app shortcuts and widgets, and an adjustable night light. Of particular note is something called Project Treble. This is an attempt to get Oreo and future updates on as many devices as possible in the shortest possible time. One of the major problems with Android is that, unlike iOS, a new version isn't instantly available to all because device manufacturers have to retool it for their hardware, which costs time and money. Project Treble makes it easier for manufacturers to adapt Android for their existing devices.
So when can I try Oreo?
At roll-out last year, priority was, as usual, given to owners of Google's own phones including the Pixel, Pixel XL, Nexus 6P and Nexus 5X. This was followed by recent versions of flagship phones from major Android manufacturers, such as Samsung, OnePlus and LG. Some Motorola devices have also received the update and it's started to roll out to dome HTC 10s too. Xiaomi is bringing up the rear of the group, but WCCFtech reports the company is starting to test Oreo on its devices too.
Main image credit: Google
Get the ITPro. daily newsletter
Receive our latest news, industry updates, featured resources and more. Sign up today to receive our FREE report on AI cyber crime & security - newly updated for 2023.
Bobby Hellard is ITPro's Reviews Editor and has worked on CloudPro and ChannelPro since 2018. In his time at ITPro, Bobby has covered stories for all the major technology companies, such as Apple, Microsoft, Amazon and Facebook, and regularly attends industry-leading events such as AWS Re:Invent and Google Cloud Next.
Bobby mainly covers hardware reviews, but you will also recognise him as the face of many of our video reviews of laptops and smartphones.