Mental health care provider Ginger raises $50 million
Ginger will use the funds to expand access to its on-demand mental health care services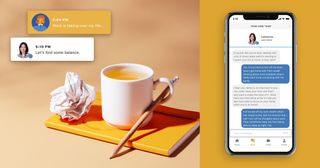 Ginger, a provider of on-demand mental health care services, announced a $50 million series D funding round led by Advance Venture Partners and Bessemer Venture Partners.
Ginger has observed record-high demand for mental health support during the coronavirus pandemic and plans to use the funds to expand access to its services.
Additional participants in the funding round included Cigna Ventures and existing investors, such as Kaiser Permanente Ventures and executive chairman of LinkedIn Jeff Weiner. This latest investment round brings the company's to-date funding to over $120 million.
By delivering its services via smartphone, Ginger says it's the only telemental health provider able to meet demand and at a fraction of the cost of traditional care. When compared to pre-pandemic averages, Ginger's weekly utilization rates were 125% higher for coaching and 265% higher for therapy and psychiatry.
Ginger's services are on-demand and can be accessed from anywhere. On average, members can text with a Ginger behavioral health coach within 44 seconds, regardless of the day or time. Ginger claims its proprietary collaborative care model has been proven to be more than twice as effective as standard therapeutic interventions too.
"Our mental healthcare system has long been inadequate. But in the midst of a worldwide pandemic and a tumultuous sociopolitical climate, we're facing uncharted territory," said Ginger CEO Russell Glass.
"People are demanding better care, and the largest payers of healthcare are recognizing the need to respond. Ginger is uniquely able to reverse the course of this crisis at scale. With this investment, we can accelerate our work to deliver incredible mental healthcare at a fraction of the cost to the hundreds of millions of people around the world who deserve it," Glass continued.
David ibnAle, founding partner of Advance Venture Partners, added, "AVP invests in companies that are using technology to tackle large-scale, global challenges and transform traditional businesses and business models. Ginger is doing just that."
To date, 200 companies, including Delta Air Lines, Sanofi, Chegg, Domino's, SurveyMonkey and Sephora partner with Ginger to provide employees with access to high-quality mental health care services.
Ginger members can also access virtual therapy and psychiatry sessions as an in-network benefit through partnerships with regional and national health insurance providers such as Optum Behavioral Health, Anthem California and Aetna Resources for Living.
A daily dose of IT news, reviews, features and insights, straight to your inbox!
A daily dose of IT news, reviews, features and insights, straight to your inbox!
Thank you for signing up to ITPro. You will receive a verification email shortly.
There was a problem. Please refresh the page and try again.