iOS 7 V4 beta suggests fingerprint support
iPhone 5 could be first device to include biometric recognition, according to code.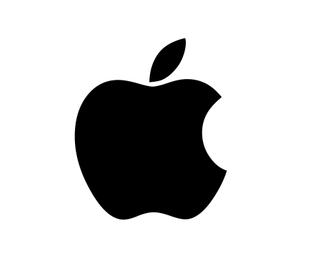 The iOS 7 version 4 beta includes code that suggests the next generation iPhone will support fingerprint recognition.
A developer by the name of Hamza Sood unearthed a folder labelled "BioMetricKitUI" in the latest release and posted a screenshot on Twitter.
Multiple lines of code seem to confirm the existence of a fingerprint scanner and that its location will be on the home button of the iPhone 6.
The introduction of a fingerprint scanner isn't the only way in which Apple is looking to phase out the need to remember passwords. The firm is set to debut its iCloud Keychain functionality with Mac OS X Mavericks and has confirmed the feature will work across all Apple devices.
"[iCloud Keychain] stores your website user names and passwords on the devices you've approved, protects them with robust 256-bit AES encryption, and keeps them up to date on each device," Apple explains on its website.
The Keychain functionality will also provide users with randomly generated passwords, automatically fill them in and also autocomplete credit card information when prompted.
Passwords isn't the first commonly used feature Apple has tried to phase out. With the increase in on-board storage capacities and the prominent use of cloud storage, Apple has successfully removed optical drives in many of its leading products including the popular MacBook range.
A daily dose of IT news, reviews, features and insights, straight to your inbox!
Khidr Suleman is the Technical Editor at IT Pro, a role he has fulfilled since March 2012. He is responsible for the reviews section on the site - so get in touch if you have a product you think might be of interest to the business world. He also covers the hardware and operating systems beats. Prior to joining IT Pro, Khidr worked as a reporter at Incisive Media. He studied law at the University of Reading and completed a Postgraduate Diploma in Magazine Journalism and Online Writing at PMA Training.
A daily dose of IT news, reviews, features and insights, straight to your inbox!
Thank you for signing up to ITPro. You will receive a verification email shortly.
There was a problem. Please refresh the page and try again.