Galaxy & Xperia devices aren't suited for enterprise use, says Panasonic
Customers want large, 5in, fully ruggedised devices with voice calling capabilities, claims Panasonic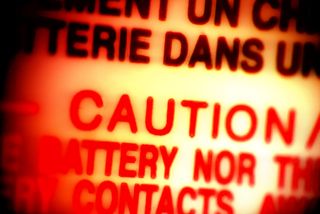 Panasonic claims popular consumer smartphones and tablets are not satisfying enterprise needs, based on customer feedback it has received.
The Japanese firm believes the 5in Android and Windows 8.1 phablets it detailed at IFA will plug this gap in the manufacturing, transportation and retail markets where smart and rugged devices are needed.
Customers asked Panasonic to combine features of consumer tablets with voice functionality and a rugged, portable design, according to Mark Thorne, director of business at Panasonic.
"What we did with this product [ToughPad] is combine the benefits which tablets provide - large display and high capacity battery - with the advantages of a typical handheld, such as the security, barcode functionality [and] voice," he explained.
During the presentation, Panasonic compared the 5in ToughPads with similar sized devices such as the Galaxy S5 and Sony Xperia Z2. Although these are consumer-grade products, some businesses may be tempted to invest in them because of a perceived ruggedness due to IP ratings, and of course, the lower price.
But according to Panasonic they cannot compete when it comes to operating temperatures, battery capacity (with hot-swap functionality) and the ability to survive drops from up to 3 metres.
Panasonic also allows users to customise devices based on the use cases. The phablet can be shipped with an 8-megapixel camera with LED flash or configured to include serial USB buses, smart cards readers or barcode readers.
A daily dose of IT news, reviews, features and insights, straight to your inbox!
Khidr Suleman is the Technical Editor at IT Pro, a role he has fulfilled since March 2012. He is responsible for the reviews section on the site - so get in touch if you have a product you think might be of interest to the business world. He also covers the hardware and operating systems beats. Prior to joining IT Pro, Khidr worked as a reporter at Incisive Media. He studied law at the University of Reading and completed a Postgraduate Diploma in Magazine Journalism and Online Writing at PMA Training.
A daily dose of IT news, reviews, features and insights, straight to your inbox!
Thank you for signing up to ITPro. You will receive a verification email shortly.
There was a problem. Please refresh the page and try again.