Huawei warns excluding it from 5G networks would be a "disservice" to UK
A Tory rebellion is gearing up for a second challenge against the Chinese firm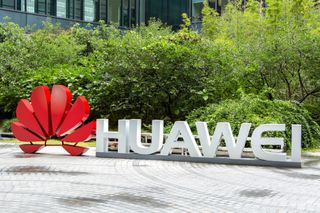 Huawei's vice president Victor Zhang has warned that removing its 5G technology from the UK's infrastructure would be a "disservice" to the country.
In an open letter, Zhang said that parties that continue to attack it do so "without presenting any evidence".
In March, the company said it was "disappointed" after a Tory rebellion, led by Iain Duncan Smith, challenged Boris Johnson's decision to grant the Chinese firm "limited access" to its 5G networks.
The MPs attempted to force through an amendment that would end the involvement of Huawei by the start of 2023 but lost a vote by 306 to 282. It's reported that the same Tory rebellion will attempt another challenge in the summer.
"We have built trust in our UK business over 20 years by helping our customers - the mobile network operators - provide consumers with affordable, reliable calls and data," Zhang said. "Despite this, there has been groundless criticism from some about Huawei's involvement in the UK's 5G rollout.
"And there are those who choose to continue to attack us without presenting any evidence. Disrupting our involvement in the 5G rollout would do Britain a disservice."
On top of this, the UK's 5G rollout is also under threat from conspiracy theories that link it to the coronavirus. There have been reports of 5G masts around the country being set on fire in recent weeks and Ofcom recently sanctioned a radio station that failed to sufficiently challenge claims made about the alleged link between the two.
The regulator said it is also reviewing comments made by This Morning presenter Eamonn Holmes on Easter Monday.
Holmes attempted to clarify his comments on the next day's programme, though suggested the audience misinterpreted his comments and argued that "people are looking for answers".
"Every theory relating to such a connection has been proven to be false and we would like to emphasise that," he said. "However many people are rightly concerned and are looking for answers and that's simply what I was trying to do, to impart yesterday.
"But for the avoidance of any doubt, I want to make it completely clear there's no scientific evidence to substantiate any of those 5G theories. I hope that clears that up."
A daily dose of IT news, reviews, features and insights, straight to your inbox!
Bobby Hellard is IT Pro's reviews editor and has worked on Cloud Pro and Channel Pro since 2018.
In his time at IT Pro, Bobby has covered stories for all the major technology companies, such as Apple, Microsoft, Amazon and Facebook, and regularly attends industry-leading events such as AWS Re:Invent and Google Cloud Next.
Bobby mainly covers hardware reviews, but you will also recognise him as the face of many of our video reviews of laptops and smartphones.
He has been a journalist for ten years, originally covering sports, before moving into business technology with IT Pro. He has bylines in The Independent, Vice and The Business Briefing.
Contact him at bobby.hellard@futurenet.com or find him on Twitter: @bobbyhellard
A daily dose of IT news, reviews, features and insights, straight to your inbox!
Thank you for signing up to ITPro. You will receive a verification email shortly.
There was a problem. Please refresh the page and try again.