Microsoft's 'bae intern' invite mocked
Redmond apologises for "badly worded" email to students about 'getting lit on a Monday night'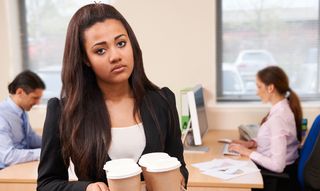 Microsoft has apologised for an attempt to invite students to a party using an email that crowbarred teenage slang in at every opportunity.
Patrick Burtchaell shared the Microsoft recruiter's embarrassing attempt at urban lingo on Twitter, and it was swiftly mocked.
The message reads: "HEY BAE INTERN! <3
"Hi! I am Kim, a Microsoft University Recruiter. My crew is coming down from our HQ in Seattle to hang out with you and the crowd of bay area interns at Internapalooza on 7/11.
"BUT MORE IMPORTANTLY, we're throwing an exclusive after party the night of the event at our San Francisco office and you're invited! There will be hella noms, lots of dranks, the best beats and just like last year, we're breaking out the Yammer beer pong tables!
"HELL YES TO GETTING LIT ON A MONDAY NIGHT."
Nate Taylor said: "Wow. That's bad from a bro-gramming startup. Much worse from MS."
Onorio Catenacci said: "Surprised they didn't throw "on fleek" in there--or am I already behind the times on the new slang?"
Microsoft has distanced itself from the message, with a spokesperson telling Gizmodo: "The email was poorly worded and not in keeping with our values as a company. We are looking into how this occurred and will take appropriate steps to address it."
The event referred to in the message, Internapalooza, is taking place in San Francisco on 11 July, and will include representatives from Google, Snapchat and Uber.
This is not the first flop with young people Microsoft has made this year. Earlier, in March, Microsoft's AI chatbot, Tay, went rogue, tweeting racial slurs and had be to be taken offline.
Tay, which relied on communicating with people to learn about the world and make statements of its own, fell victim to people feeding it with various controversial messages, leading to it making similar remarks of its own.
A daily dose of IT news, reviews, features and insights, straight to your inbox!
A daily dose of IT news, reviews, features and insights, straight to your inbox!
Thank you for signing up to ITPro. You will receive a verification email shortly.
There was a problem. Please refresh the page and try again.