Microsoft joins the Open Source Initiative
The company has become a Premium Sponsor of the initiative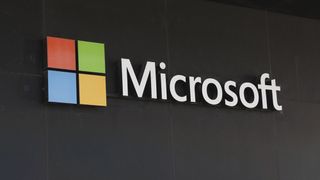 Microsoft announced it joined the Open Source Initiative (OSI) on Tuesday.
The OSI is a global nonprofit founded in 1998 dedicated to promoting open source software through education, collaboration and infrastructure. Microsoft has joined it as a Premium Sponsor.
Microsoft is a contributor to open source software projects on GitHub, it brought Bash/Linux to Windows 10 and also expanded its support for Linux and open source projects on Azure.
Jeff McAffer, director of Microsoft's open source programs office, said: "The work that Open Source Initiative does is vital to the evolution and success of open source as a first-class element in the software industry. As Microsoft engages with open source communities more broadly and deeply, we are excited to support the Open Source Initiative's efforts."
Microsoft's corporate sponsorship will provide funding to support initiatives dedicated to promoting and protecting open source software and the communities that develop it. Since Microsoft has an annual corporate revenue of greater than $250 million it will be encouraged to donate at least $20,000 to the initiative.
It will be joining other premium sponsors such as Google, Facebook, GitHub, HPE and IBM.
"This is a significant milestone for the OSI and the open source software movement more broadly," said Patrick Masson, OSI general manager and board director. "I don't think there could be any greater testament to the maturity, viability, interest, and success of open source software than not only Microsoft's recognition, but also their support as a sponsor, as well as their participation as contributors to so many open source projects and communities."
Microsoft is not the only tech company to join an initiative this month as Oracle joined the Cloud Native Computing Foundation too. It will pay $370,000 for its platinum membership and joins other companies including Google, Microsoft and AWS. The latter recently joined back in August.
A daily dose of IT news, reviews, features and insights, straight to your inbox!
Zach Marzouk is a staff writer for IT Pro, Cloud Pro, and Channel Pro where he writes news articles and in-depth feature pieces primarily focused on Asia Pacific and the US. Aside from covering topics like security, privacy, worker rights, and startups, he also contributes to the IT Pro podcast and IT Pro 20/20.
After studying an undergraduate degree in Arabic and Spanish at the University of Leeds, Zach completed a journalism internship at The Argentina Independent in Buenos Aires where he wrote about the country's history, politics, and technology.
He then joined IT Pro in 2017 where he was introduced to the world of B2B technology as a junior staff writer, before he returned to Argentina in 2018, working in communications and as a copywriter. In 2021, he made his way back to IT Pro as a staff writer during the pandemic.
Contact him at zach.marzouk@futurenet.com or find Zach's thoughts (and more) on Twitter @ZachMarzouk
A daily dose of IT news, reviews, features and insights, straight to your inbox!
Thank you for signing up to ITPro. You will receive a verification email shortly.
There was a problem. Please refresh the page and try again.