Advertisement Feature
Top 10 reasons your business should move to Windows 10
If you think that Windows 10 isn't right for your business, think again.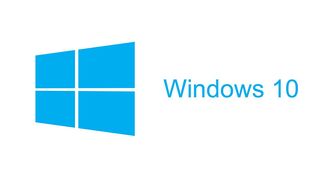 With the majority of businesses having decided to take a pass on Windows 8, many are now running on operating systems that are at least six years old and beginning to show their age. For sure, Windows 7 has been a fine staple for businesses, but it's now lacking several key security, productivity and mobility features that have been introduced with both Windows 8 and 10.
Although the touchscreen focus of Windows 8 put many businesses off, Windows 10 is equally at home on desktop PCs, laptops or touchscreen tablets, making the upgrade far less jarring for employees and the IT departments that support them. Here, then, are our top 10 reasons why your business should consider making that upgrade.
1. It runs on almost any device
Windows 10 will eventually run on everything from budget smartphones to high-end workstations, meaning staff get a consistent user experience and can use the same universal apps, no matter what device they have to hand at the time. For companies looking to deploy their own Windows apps, it means they can share the same code base across phones, tablets, laptops and PCs, with only a moderate amount of work required to tailor the user interface for each of those different form factors.
2. The Start Menu is back
Although the Start Button made a return in Windows 8.1, it still sent desktop users back to the all-encompassing Start Screen. Now, the Start Menu is back on the desktop, providing fast access to regularly used apps as well as the Live Tiles introduced with Windows 8, which provide critical snippets of information from unread emails, forthcoming appointments and much more. With search now built into the Taskbar, it's never been easier to find that application, file or email you were looking for on a Windows machine.
3. Secure Boot kills rootkits dead
First introduced with Windows 8 and now enhanced for Windows 10, Secure Boot sees off one of the biggest threats to business security. Secure Boot checks that each piece of boot software is digitally signed and authorised to run on that PC. This basically eliminates the threat of some of the most dangerous pieces of malware, most notably rootkits, which can hide themselves within a system and collect valuable data such as logins, passwords and credit card details.
4. Flip seamlessly between tablet and desktop modes
Windows 10 introduces Continuum a new mode where Windows automatically detects whether that device is being used as a tablet or laptop computer and adjusts accordingly. This is most evident on hybrid devices. Detach a hybrid device from its keyboard, for example, and Windows will enter Tablet Mode, eliminating the Taskbar at the bottom of the screen, running apps in full screen mode, and making the Start menu fill the entire screen with touch-friendly tiles. Pop the keyboard back on the device, and the Taskbar returns, apps run in windows and the Start Menu shrinks back to consume only as much space as it needs.
5. Better battery management
Windows 10 promises to be kinder on tablet and laptop batteries for employees who are always out of the office. As soon as battery levels falls below 20 per cent, Windows 10 now automatically enters Battery Saver mode, limiting background activity and push notifications to get as much working time from the battery as possible. Alternatively, users can flick on Battery Saver mode themselves from the new Action Centre, where they will also find controls for screen brightness and Flight Mode, letting them switch off all wireless radios when boarding aircraft.
6. Secure alternatives to passwords
The time your company's IT support desk spends helping staff who've forgotten their passwords could soon be dramatically reduced. Windows 8 introduced the options to sign into devices with PINs or Picture Passwords (letting users dab a photo of their children, for example, to create a unique, almost uncrackable password').
Now Windows 10 introduces two further options: face and iris recognition. Dubbed Windows Hello, facial recognition requires special hardware that includes an infrared, RGB colour and 3D camera. Soon we'll start to see these cameras built into laptops and desktop monitors, allowing users to sign in simply by sitting down in front of their screen. Iris recognition will also be supported in Windows 10 for devices fitted with the appropriate hardware, accompanying fingerprint recognition, which was available in earlier versions of Windows.
7. Customised app store
With Windows 10, companies will have the option to create their own app stores for employees. Using a customised web portal, businesses can provide an approved catalogue of apps to their staff, allowing them to install whichever they choose. This could be used to distribute both apps available in the general Windows Store and/or the business's own customised line-of-business apps.
8. Lightweight Mobile Office apps
Staff may no longer need the full blown versions of Word, Excel or PowerPoint on their work devices. The new Office Mobile apps, available exclusively for Windows 10, provide a more lightweight but still powerful set of Office applications that consume only a fraction of the storage space of the full-blown desktop apps. Word Mobile, for instance, consumes only 17MB on our test Windows 10 device, whereas the full-blown version of Word runs to hundreds of megabytes.
For employees who don't need the full power of the desktop office suite, or for those running tablets with limited storage capacity, the Office Mobile apps will allow them to stay productive without weighing down their devices. And full compatibility means fonts, layout and formatting won't go astray as employees switch between desktop and mobile versions of the Office applications.
9. Separate tasks on virtual desktops
Windows' multitasking capability is still one of its greatest strengths, but it's easy to get lost in a mass of open windows, with icons strewn across the Taskbar as you work in numerous different apps. Windows 10 builds virtual desktops into the operating system for the first time, allowing you to run separate desktops for different tasks. You might, for example, have one desktop dedicated to communications, with email, Skype and Slack running, with another desktop allowing you to focus exclusively on the document you're writing in Word, with just an additional browser window open to aid research. Apps can be easily moved from one virtual desktop to another, and there's an icon permanently in the Taskbar to let you switch between desktops with ease.
10. Same system requirements as Windows 7
You will, of course, get the best Windows 10 experience on new hardware, but there's nothing to stop you upgrading the other systems in your company at the same time, giving everyone in the business a uniform operating system environment and reducing support costs for the IT department.
The system requirements for Windows 10 are fundamentally no more demanding than they were for Windows 7, meaning you should be able to easily upgrade any PC hardware bought within the past five years. Windows 10 requires nothing more than a 1GHz processor (or SoC), 1GB of RAM and 20GB of free hard disk space for the 64-bit version of the operating system. The minimum display resolution is 1,024 x 600 and the graphics need to be compatible with DirectX 9 or later.
The rollout of a new operating system is, of course, the perfect time to perform a hardware refresh too, but it's well worth considering moving the entire business to Windows 10 in a staggered fashion.
For information on the best Windows 10 devices for your business, please visit HP BusinessNow
And for more reasons to upgrade, please visit HP BusinessNow
Get the ITPro. daily newsletter
Receive our latest news, industry updates, featured resources and more. Sign up today to receive our FREE report on AI cyber crime & security - newly updated for 2023.
ITPro is a global business technology website providing the latest news, analysis, and business insight for IT decision-makers. Whether it's cyber security, cloud computing, IT infrastructure, or business strategy, we aim to equip leaders with the data they need to make informed IT investments.
For regular updates delivered to your inbox and social feeds, be sure to sign up to our daily newsletter and follow on us LinkedIn and Twitter.