Facebook called before Senate panel over Libra cryptocurrency
Experts claim Libra has fundamental design flaws that could allow third-party data sharing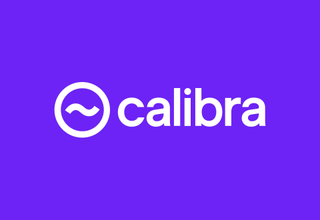 Facebook's fledgeling cryptocurrency Libra will come under the scrutiny of the US Senate Banking Committee on the 16 July, according to reports.
The social network's plans for a new cryptocurrency and digital wallet app were immediately met with scepticism from regulators shortly after it was announced on Tuesday, with calls for it to be halted to allow regulators time to investigate the potential impact such a launch could have on the finance industry.
Now, Facebook has been asked to appear in front of the US Banking Committee, where a hearing will explore the project, as well as any data privacy considerations it may raise. No witnesses have been announced yet, but according to unnamed sources speaking to Reuters, it's suggested that David Marcus, who oversees Facebook's blockchain efforts, would be the most likely to testify.
Libra is set for launch in 2020 and could potentially bring cryptocurrencies to the mass market by allowing the billions of users on Facebook and WhatsApp to make payment transfers across networks.
It would also represent another major play into new markets by a company that has been dogged by controversies around data privacy policies, security breaches and a lack of accountability. Regulators around the world have called for action to be taken against Facebook for various offences and they have already begun questioning Libra before it's released.
Even before its announcement, the leaders of the Senate Banking Committee wrote to Facebook seeking information on rumours of its cryptocurrency project, and how it would protect consumer information.
A cryptography expert told The Telegraph that Libra suffers from fundamental design flaws which could leave avenues for data to be shared with third parties in the future.
Peter Todd, an early developer of Bitcoin, said the technology suffers from a "bad design for what they claim to be doing, but a good design if you want to mine data and exert control".
19/06/2019: Regulators concerned over Facebook cryptocurrency
Hours after Facebook announced its global cryptocurrency, regulators around the world have called for the social network to halt its plans until its potential risks can be investigated.
On Tuesday, Facebook revealed its plans for a stablecoin called Libra, which will let one user send a money transfer to another user across the social network. Like Bitcoin, it is designed to function as an alternative to banking, specifically for people unable to access traditional financial services.
However, the announcement of Facebook's new cryptocurrency has left regulators concerned that, given the sheer number of potential users the company is targeting, the move could produce major disruption in the financial services industry.
In the US, House Financial Services Committee chairwoman Maxine Waters said that Facebook is continuing its "unchecked expansion" and extending its reach into the lives of its users.
"Given the company's troubled past, I am requesting that Facebook agree to a moratorium on any movement forward on developing a cryptocurrency until Congress and regulators have the opportunity to examine these issues and take action," Waters said in a statement to The Verge.
Waters' comments followed a request from fellow committee member Patrick McHenry that a hearing should take place to discuss Facebook's new initiative.
"We know there are many open questions as to the scope and scale of the project and how it will conform to our global financial regulatory framework," he wrote. "It is incumbent upon us as policymakers to understand Project Libra. We need to go beyond the rumours and speculations and provide a forum to assess this project and its potential unprecedented impact on the global financial system."
Compared to the likes of bitcoin, the Libra coin does include inherent safeguards that would protect users from some of the more volatile aspects of the cryptocurrency market. The value of each individual coin should remain flat, given that it's tied to fiat currencies like the dollar and euro, and the Libra Association has offered taken steps to reduce the likelihood of fraud, including making the code for its blockchain open source.
However, given the sheer number of users potentially able to access the token when it launches in 2020, regulators remain concerned that a major disruption of the industry could occur.
Yet, while regulatory action is justified to protect the global financial industry and put controls on Libra, there is an important question over who or what should regulate it.
The French Finance Minister Bruno Le Maire expressed concern that Facebook's stablecoin could become even more widely used than the euro, but added that it was "out of the question that it ever becomes a sovereign currency". He too has called for international regulation.
"I have asked the central bank governors of the G7 to report to us in mid-July to tell us what guarantees are to be obtained from Facebook," he said to a French radio station, according to The Telegraph.
But Facebook is no stranger to regulatory action and has arguably anticipated it through the creation of a subsidiary called Calibra. This is the app or digital wallet part of Libra which keep all transaction data separate from its parent company.
What's more, when the cryptocurrency launches in 2020, each founding member of the Libra Association with voting rights on policy direction. Facebook has said it will relinquish its leadership position at that moment.
A Facebook spokesperson responded to the requests in a statement to The Verge saying: "We look forward to responding to lawmakers questions as this process moves forward."
Get the ITPro. daily newsletter
Receive our latest news, industry updates, featured resources and more. Sign up today to receive our FREE report on AI cyber crime & security - newly updated for 2023.
Bobby Hellard is ITPro's Reviews Editor and has worked on CloudPro and ChannelPro since 2018. In his time at ITPro, Bobby has covered stories for all the major technology companies, such as Apple, Microsoft, Amazon and Facebook, and regularly attends industry-leading events such as AWS Re:Invent and Google Cloud Next.
Bobby mainly covers hardware reviews, but you will also recognise him as the face of many of our video reviews of laptops and smartphones.