US blacklists Chinese surveillance firms over Uyghur Muslim abuse
The US stops trade with 28 entities which targeted Uyghur Muslims with AI surveillance tech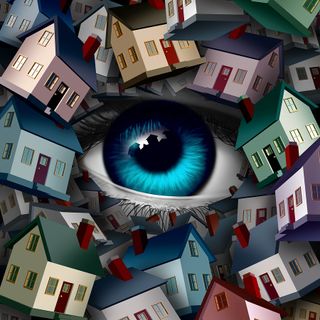 The US has added 28 Chinese organisations to the Entity List for their suspected involvement in human rights and privacy violations against Muslim minority groups, particularly the Uyghur.
As a result, the action will prohibit trade between the 28 entities and US companies.
The Department of Commerce has not specified reasons for blacklisting the organisations, apart from ruling that they were "acting contrary to the national security or foreign policy interests of the United States".
Among the trade-blocked companies are Hikvision and Dahua Technology, two of the world's largest video surveillance suppliers and manufacturers that have been implicated in AI surveillance operations and data collection against Muslim minorities.
The Department of Commerce's report stated: "Specifically, these entities have been implicated in human rights violations and abuses in the implementation of China's campaign of repression, mass arbitrary detention, and high-technology surveillance against Uyghurs, Kazakhs, and other members of Muslim minority groups in the XUAR [Xinjiang Uyghur Autonomous Region]."
Hikvision and Dahua Technology, along with other blacklisted companies, have allegedly perpetuated automated discrimination against Muslim minorities by supplying AI technology found in the robotic dove drones used to secretly monitor the XUAR.
China has also monitored minority WeChat conversations, implemented biased high-speed facial recognition cameras in their milieu, and collected their biometric data such as DNA, voice, and fingerprint samples.
As of August 2018, up to one million Muslim minorities, about 10% of the region's Muslim population, had been detained in western Xinjiang camps to undergo "reeducation" programs, which entailed memorisation of Communist Party propaganda and renunciation of Islam.
China maintains that the detainment centers are merely "vocational training centers" to deradicalise Uyghur "separatists, terrorists, and religious extremists".
The Department of Commerce's ruling comes just before the trade talks scheduled to take place in Washington this week, which will certainly slow down the deal-making process, but may also put pressure on the rise of high-tech authoritarianism and the automation of systematic abuse in China.
A daily dose of IT news, reviews, features and insights, straight to your inbox!
A daily dose of IT news, reviews, features and insights, straight to your inbox!
Thank you for signing up to ITPro. You will receive a verification email shortly.
There was a problem. Please refresh the page and try again.