Google receives 2.4 million right to be forgotten requests
Search giant analyses all of its search result removal requests since the ECJ's 2014 ruling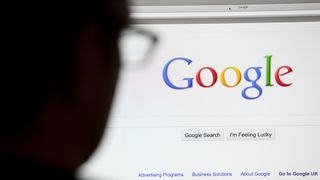 Google has received more than 2.4 million requests to remove URLs from its searches since the European Union's 'right to be forgotten' ruling in 2014, it revealed this week.
The European Court of Justice ruling was designed to allow EU citizens to demand search engines delete links to references about them that areinaccurate, inadequate, irrelevant or excessive, but Google can reject requests that don't meet those criteria.
To date, Google has complied with 43% of deletion requests, according to its blog post about its latest Transparency Report. The report expands the type of data Google is reporting about right to be forgotten requests, that show 89% come from private citizens, versus 11% from organisations and government officials.
Nearly a quarter of deletion requests concern professional information, followed by "self-authored" data - probably on social media - at 10% of requests. Crime and professional wrongdoing respectively comprise 8% and 7% of requests. In terms of the types of references people want Google to stop publishing in search results, 12% are on social media, 18% are in news articles, and 19% in directories.
The news comes as Google prepares to fight two UK removal requests in court, with two unnamed UK citizens demanding links to previous convictions are removed. The convictions are now covered by a law that says they don't need to be revealed to employers, but Google claims the information is in the public interest.
Google also published a research report titled Three Years of the Right to be Forgotten, in which it analysed the 2.4 million removal requests in detail.
"We identified two dominant categories of RTBF requests: delisting personal information found on social media and directory sites; and delisting legal history and professional information reported by news outlets and government pages," the report concluded. "Our results showed the intent behind these requests was nuanced and stemmed in part from variations in regional privacy concerns, local media norms, and government practices. While a majority of URLs were requested by private individuals - 85% - we found that politicians and government officials requested to delist 33,937 URLs and non-governmental public figures another 41,213 URLs."
A daily dose of IT news, reviews, features and insights, straight to your inbox!
A daily dose of IT news, reviews, features and insights, straight to your inbox!
Thank you for signing up to ITPro. You will receive a verification email shortly.
There was a problem. Please refresh the page and try again.