Spanish slap Google with £751k fine over privacy policy
Privacy pros not convinced fines will stop Google collecting data illegally.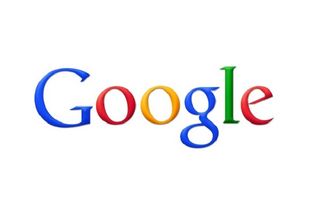 Spanish authorities have handed Google a fine of 900 million (751,000) for data protection offences surrounding its privacy policy.
After the Internet giant merged the privacy policies of its various products into one document in March 2012, and allowed customer data from one service to be shared with others, data protection regulators looked into the legality of Google's actions.
The Spanish regulator has now determined Google was guilty of three separate offences, each worth 300,000 each. It said the company "collects and processes personal information illegally", even of "passive users" who have not explicitly signed up for Google services.
Google has also failed to adequately explain what data it handles, how it is used and often did not acquire consent from users, the data protection body said.
"Google uses sophisticated technology that exceeds the ability of most users to make conscious decisions about the use of their personal information so that , in practice , they lose control over it," the judgement read.
The Internet firm said it had cooperated with the Spanish authorities and would take action once it had more information.
Other nations are also considering fining Google over the privacy policy. The UK authority, the Information Commissioner's Office (ICO), told IT Pro its investigations were still ongoing and that a formal decision was likely to be made early next year.
Many are still wondering whether data protection authorities are going to make an impact on Google's actions, given the massive size of the company and the relatively small fines being handed out.
"You have to ask if a fine of 751,000 is going to make much difference to a business of Google's size. If companies are found to have broken the law, the sanctions must be sufficient enough to deter others from ignoring our privacy, otherwise these fines become a cost of doing business, rather than a meaningful protection for our privacy," director of the Big Brother Watch told IT Pro.
"With a full investigation still pending into Google's privacy policy, it is far from clear that this has been settled and the focus should be ensuring that the penalties hand down actually have an impact, both in terms of restoring people's privacy and ensuring it is not possible to profit from illegal data collection."
A daily dose of IT news, reviews, features and insights, straight to your inbox!
A daily dose of IT news, reviews, features and insights, straight to your inbox!
Thank you for signing up to ITPro. You will receive a verification email shortly.
There was a problem. Please refresh the page and try again.