UK police forces not prepared for large-scale cyber attack
Only three out of 43 police forces in the country have plans in place with staff untrained should an incident occur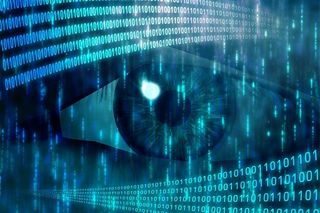 Her Majesty's Inspectorate of Constabulary (HMIC) has discovered only Derbyshire, Lincolnshire and West Midlands police forces have plans in place should a large-scale cyber attack occur.
In 2012, the government identified five threats police forces should be prepared for, including Terrorism, Civil emergencies, Organised crime, Public order threats and Large-scale cyber-attacks in its Strategic Policing Requirement (SPR).
Although police were trained in many of these threats, the most recent report shows plans to fight cyber-attacks were the least developed, which has caused concern.
In total, only seven per cent of UK police forces are prepared for cyber attacks and only two per cent of staff have been trained to deal with such incidents.
In fact, many senior officers are still unsure what contributes to a 'large scale cyber-attack' and the report said this needs to change, with police forces treating cyber-attacks in the same way they treat attacks in the physical world.
HMIC inspectors said they were "struck by how incomplete the police service's understanding of the national threats was."
HMIC's Stephen Otter said: "The capacity and capability of the police to respond to national threats is stronger in some areas than others - with the police response to the cyber-threat being the least well developed."
Two more reports will be published in the coming months to investigate how police forces would react to a public order and a large-scale cyber incident.
Both Scotland and Northern Ireland police forces have initiatives in place to protect citizens against cybercrime and it's hoped police forces in England will follow suit.
The Scottish Police Force has set up a cyber-resilience group that brings together industry experts and academics to spread information to businesses about cybercrime, while The Police Service of Northern Ireland has made it a priority to protect young people against the dangers.
A daily dose of IT news, reviews, features and insights, straight to your inbox!
A daily dose of IT news, reviews, features and insights, straight to your inbox!
Thank you for signing up to ITPro. You will receive a verification email shortly.
There was a problem. Please refresh the page and try again.