UK ISPs block 1/5 websites on child protection grounds
ISPs are blocking perfectly legal web pages in an attempt to protect children from the internet, a study suggests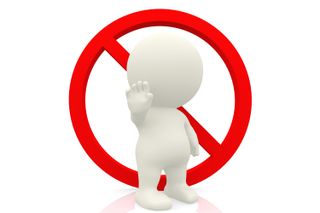 UK Internet Service Providers (ISPs) are blocking almost one in five websites in an effort to protect children from adult content.
In some cases the blocked sites contained no illegal content and had no reason to be kept from the public.
The Open Right Group (ORG) revealed that 19,000 out of 100,000 sites tested by it were blocked by at least one ISP. It discovered the trend as part of the "Blocked" project a scheme that tries to help out sites that have been wrongly filtered.
The blocked content found by ORG included an article on postnatal care, a feminist rights blog and a salesman's sportscar website.
That such a wide variety of normal sites have been blocked indicates that ISPs are "not consistent in protecting children", according to ORG.
The group found that TalkTalk was the most likely to block a website, as it filtered 13,126 pages, while BT followed in second place with 5,229. The ISP least likely to block a website was found to be Plusnet, which only blocked 2 out of the 100,000 tested.
Those affected by the blocks have shed light on how being wrongfully labelled as inappropriate has affected their operations.
Paul Staines, editor of political blog Guido Fawks, hit out at TalkTalk, who blocked his website: "The only people who block us are them and the Chinese government," he said.
"Through the Blocked project we wanted to find out about the impact of web filters ... and the problem of overblocking seems much bigger than we thought," said Jim Killock, executive director at the Open Rights Group.
"Different ISPs are blocking different sites and the result is that many people, from businesses to bloggers, are being affected because people can't access their websites," he added.
"Social networking filters are not switched on by default, and we will only filter out blogs and social networking sites when a customer has actively logged into their online account area and chosen to enable filters for this specific type of content," a TalkTalk spokesperson told IT Pro.
"There is also a clear description of what each category covers so customers are making an informed decision."
A daily dose of IT news, reviews, features and insights, straight to your inbox!
A daily dose of IT news, reviews, features and insights, straight to your inbox!
Thank you for signing up to ITPro. You will receive a verification email shortly.
There was a problem. Please refresh the page and try again.