GCHQ taken to court by ISPs over network spying
GCHQ under threat of lawsuit from ISP companies angered over Snowden spying revelations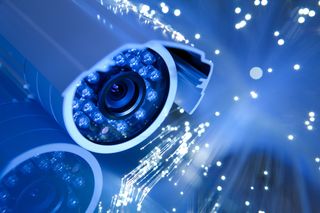 Seven Internet Service Providers (ISPs) from the UK, US, Netherlands, South Korea and others have banded together to take the UK intelligence service GCHQ to court.
It is the first time GCHQ has had to defend itself in court to a corporate body and it will have to answer snooping accusations that stem from the Edward Snowden leaks.
The group claim the government agency performed a series of "network attacks" that undermined "the goodwill the organisations rely on".
Charges filed against GCHQ include claims that Belgian telecoms company Belgacom was infected with malware, that the agency used intrusion technology to covertly monitor communications and that it spied on internet traffic flowing through Germany.
The ISPs involved in the case are GreenNet (UK), Riseup (US), Greenhost (Netherlands), Mango (Zimbabwe), Jinbonet (South Korea) People Link (US) and Chaos Computer Club (Germany).
All seven are noted as being easy targets' as they are not independent firms and not the major service provider in their respective countries.
A supporter of the case, Privacy International, claimed "the type of surveillance being carried out allows them to challenge the practices... because they and their users are at threat of being targeted."
The campaign group has filed two similar cases in the past against the surveillance programmes Tempora, Prism and against GCHQ's deployment of spyware.
"These widespread attacks on providers and collectives undermine the trust we all place on the internet and greatly endangers the world's most powerful tool for democracy and free expression," said Eric King, deputy director of Privacy International
Cedric Knight, of ISP GreenNet, added: "Snowden's revelations have exposed GCHQ's view that independent operators like GreenNet are legitimate targets for internet surveillance, so we could be unknowingly used to collect data on our users. We say this is unlawful and utterly unacceptable in a democracy."
GCHQ told the BBC that all its work is conducted "in accordance with a strict legal and policy framework which ensures that our activities are authorised, necessary and proportionate".
A daily dose of IT news, reviews, features and insights, straight to your inbox!
A daily dose of IT news, reviews, features and insights, straight to your inbox!
Thank you for signing up to ITPro. You will receive a verification email shortly.
There was a problem. Please refresh the page and try again.