DeepMind announces second NHS partnership
Imperial College NHS Trust joins Royal Free Hospital in clinical app creation initiative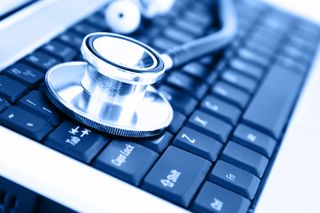 Google DeepMind has partnered with Imperial College Healthcare NHS Trust in an effort to improve patient care and outcomes.
The Google subsidiary, which focuses on the research and development of new, AI-powered technologies, is working with the NHS trust to develop new clinical mobile apps and an API for the secure exchange of data between these apps and the hospital's existing ERP system.
This is the second time DeepMind has worked with an NHS trust, having announced a partnership with the Royal Free London NHS Foundation Trust earlier this year. The Streams app created through that collaboration will also be implemented at Imperial.
"Apps have changed the way we live our lives, from banking to shopping, and they are clearly part of the future healthcare landscape," Sanjay Gautama, CCIO at Imperial College Healthcare NHS Trust, said. "They bring immense opportunities for faster and more efficient care, by making access to vital information quicker and easier for clinicians."
However, he added that effective apps cannot operate by themselves - they need to by linked to the core electronic patient record system infrastructure that keeps data relevant. Making this link was an essential part of the trust's mission to improve the healthcare its patients have access to and DeepMind fitted the bill to implement the integration.
"By working with DeepMind we are embracing the opportunities that technology brings to improve patient care, using their expertise to help us deploy a system that allows us to maximise future innovations in mobile technology for healthcare for the benefit of our patients," Gautama added.
The partnership will run for five years.
"We're really excited that Imperial College Healthcare has become our second NHS partner for the Streams app, which we believe has the potential to improve patient safety and save lives," DeepMind Co-founder Mustafa Suleyman said.
"We'll also be implementing infrastructure to help the Trust to work securely with a wide range of other apps, which we believe will make it far easier to bring the latest innovations to the clinical frontline and really improve patient care," revealed Suleyman.
A daily dose of IT news, reviews, features and insights, straight to your inbox!
A daily dose of IT news, reviews, features and insights, straight to your inbox!
Thank you for signing up to ITPro. You will receive a verification email shortly.
There was a problem. Please refresh the page and try again.