What can - or should - tech do about Trump's travel ban?
American ban on people from seven countries wreaks havoc with tech staff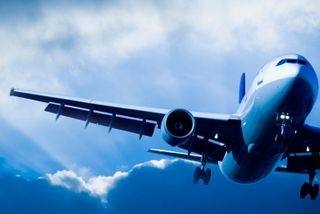 The American tech community faces a unique hit from Donald Trump's travel ban against seven countries, but Silicon Valley companies have varied with their reaction to the executive order on border controls.
Over the weekend, the American President rolled out a 90-day travel ban against people fromIraq, Syria, Iran, Libya, Somalia, Sudan and Yemen, wreaking havoc at airports across the country.
The sudden ban caught out tech workers who had been travelling abroad, with an Iraqi-Canadian Facebook worker forced to dash for the border back to Seattle after visiting family in Vancouver and Google recalling staff from overseas to ensure they could come back.
Indeed, staffing rather than the morality or legality of the ban was the main public complaint from tech firms, with many pointing out that Steve Jobs was the son of a Syrian.Apple CEO Tim Cook said: "As I've said many times, diversity makes our team stronger."
Google CEO Sundar Pichai said in a statement: "We're upset about the impact of this order and any proposals that could impose restrictions on Googlers and their families, or that could create barriers to bringing great talent to the US."
Box CEO Aaron Levie noted that tech firms already face a talent shortage. "Any policy that hurts high-skilled immigration is a disaster."
More than a staffing issue
Critics notedthat the opposition to the executive order often appeared based in financial matters and employment status, withothers pointing out that Silicon Valley has been slow to speak outagainst Trump's policies before they were put into action.
Some tech leaders did attack the ethics of the executive order, rather than solely the employment impact. Reed Hastings, CEO of Netflix not only criticised the impact on the company's employees around the world, but said the move was "so un-American it pains us all".
Others highlighted their own experiences and families. "My grandfather came from Poland between the wars, at 17, sponsored by an elder sister," noted Slack founder Stewart Butterfield. "Two more siblings made it. Everyone else died."
Facebook CEO and founder Mark Zuckerberg shared similar sentiments. "My great grandparents came from Germany, Austria and Poland. Priscilla's parents were refugees from China and Vietnam," he said in a Facebook post, referencing his wife's family as well as his own. "The United States is a nation of immigrants, and we should be proud of that." However, that was tempered with praise for a statement that Trump made that the US benefits from "people of great talent coming into the country."
Satya Nadell, CEO of Microsoft, added: "As an immigrant and as a CEO, I've both experienced and seen the positive impact that immigration has on our company, for the country, and for the world. We will continue to advocate on this important topic."
Such advocacy promises weren't the only promises of more practical action, with Airbnb co-founder Brian Chesky offering free accommodation to those stuck away from their homes in the US and Google kickstarting a "crisis fund" for the ACLU and other organisations with $2 million alongside donations from others across the industry, and co-founder Sergey Brin making an appearance at protests at San Francisco's International Airport.
Thiel's elephant
The elephant in the room with tech firms is Peter Thiel. The venture capitalist is a major Trump supporter, but also sits on the board of Facebook and is an advisor at Ycombinator. Despite Zuckerberg's personal protest, The Intercept said Facebook had no comment on Thiel's position at the company, though it's likely any move to oust the contrarian for his views - controversial as they may be in Silicon Valley - would see equal criticism on grounds of free speech.
Indeed, Thiel has previously suggested it's hard to speak out in Silicon Valley if your views don't match the prevailing ones, normally liberal or libertarian.
Back in October, Thiel said Trump's success "has certainly been hard to accept for Silicon Valley, where many people have learned to keep quiet if they dissent from the coastal bubble."
Since the election, Silicon Valley has been criticised for just that - keeping quiet against the new powers in Washington, despite louder opposition before the election. Perhaps the threat of a talent shortage will be enough to spark the industry out of that quietude.
Lyft vs Uber
The travel ban was particularly heated between the two leading taxi apps, Lyft and Uber. The latter removed surge charging to JFK amid protests at the New York airport - and as local taxi drivers refused fares in protest of the ban. Some saw that as Uber trying to break the mini-strike, though the company has since stressed it was only trying to help people, including protesters, get to the airport. However, CEO Travis Kalanick has been criticised for working with Trump, and the move sparked a #DeleteUber hashtag on Twitter.
In apparent response, rival Lyft issued a statement against the ban and pledged to donate $1 million to civil rights organisation the ACLU over four years.Uber has since set up a $3 million fund to help its own drivers affected by the order, helping to fund lawyers, compensated them for lost earnings, and offer translation services where needed.
"At Uber we've always believed in standing up for what's right," Kalanick noted in aFacebook post. "Today we need your help supporting drivers who may be impacted by the President's unjust immigration ban."
Kalanick also promised to raise the issue with Trump at the first meeting of the business advisory council the Uber CEO was named to by the president. SpaceX and Tesla founder Elon Musk is also part of that council, which meets on Friday. He suggested in a tweet that the blanket entry ban was "not the best way to address the country's challenges".
For the sake of Silicon Valley's tech talent, as well as the drivers at the front line of Uber and Lyft's financial success, hopefully Musk will bring a stronger argument to the table with Trump on Friday.
Get the ITPro. daily newsletter
Receive our latest news, industry updates, featured resources and more. Sign up today to receive our FREE report on AI cyber crime & security - newly updated for 2023.
Get the ITPro. daily newsletter
Receive our latest news, industry updates, featured resources and more. Sign up today to receive our FREE report on AI cyber crime & security - newly updated for 2023.
Thank you for signing up to ITPro.. You will receive a verification email shortly.
There was a problem. Please refresh the page and try again.