Hacking fears haunt UK general election
Survey comes days after NSA blames Russian military for US election interference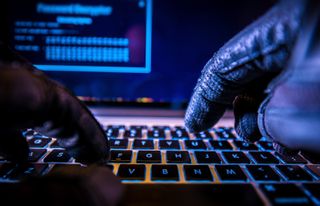 (Image credit: Bigstock)
Fears of election hacking have spread to the UK as the general public heads to polling stations today.
A total 40% of Brits are worried that the general election may be affected by hackers in some way, compared to 24% who aren't worried at all, a survey of 780 voters ran this week by antivirus firm Avast found.
The survey also asked whether respondents would trust an electronic voting system, with 52% saying they would not. The news comes the same week that a leaked US spy agency report alleged that Russian military intelligence targeted US voting systems days before the presidential election.
Pete Turner, consumer security expert at Avast, said: "The claims that Russian hackers have had some influence on last year's US presidential election has sparked a wave of scepticism around the safety of electronic voting here in the UK."
France withdrew electronic voting for citizens living abroad ahead of its parliamentary elections in March over hacking fears too.
Despite this, 30% of those surveyed said they were in favour of adopting the electronic vote for all voters. Avast said this may have been driven by factors such as "increasing voter turnout on days of inclement weather, and easing the process for UK nationals living abroad, who currently must vote through post or proxy".
Avast claimed that the survey shows that demand for e-voting was outstripped by concerns that it could be manipulated.
Turner added: "The move to digital is a necessary part of evolving the electoral process for the benefit of the public. Rather than simply abandoning the move to e-voting, politicians need to reassure the public that, when the move to e-voting does take place, that the proper security measures are in place to ensure that the democratic process is not open to abuse."
There are currently no plans to introduce e-voting in the UK. The Conservatives, Labour and Liberal Democrats do not support implementing the electronic vote, though the Digital Democracy Commission has previously called for its introduction by 2020, while echoing worries over fraud and ballot secrecy.
More statistics from Avast showed that 67% of people surveyed were revealed to have abandoned social media sites, including Twitter and Facebook, as reliable sources of election news, following the US election's fake news issues, and only 15% of respondents believed that social media could be trusted in regards to the election.
A daily dose of IT news, reviews, features and insights, straight to your inbox!
Zach Marzouk is a staff writer for IT Pro, Cloud Pro, and Channel Pro where he writes news articles and in-depth feature pieces primarily focused on Asia Pacific and the US. Aside from covering topics like security, privacy, worker rights, and startups, he also contributes to the IT Pro podcast and IT Pro 20/20.
After studying an undergraduate degree in Arabic and Spanish at the University of Leeds, Zach completed a journalism internship at The Argentina Independent in Buenos Aires where he wrote about the country's history, politics, and technology.
He then joined IT Pro in 2017 where he was introduced to the world of B2B technology as a junior staff writer, before he returned to Argentina in 2018, working in communications and as a copywriter. In 2021, he made his way back to IT Pro as a staff writer during the pandemic.
Contact him at zach.marzouk@futurenet.com or find Zach's thoughts (and more) on Twitter @ZachMarzouk
A daily dose of IT news, reviews, features and insights, straight to your inbox!
Thank you for signing up to ITPro. You will receive a verification email shortly.
There was a problem. Please refresh the page and try again.