EU & Brazil to build undersea cable to thwart NSA snoopers
Aims to establish £110 million secure communications network between Europe and Latin America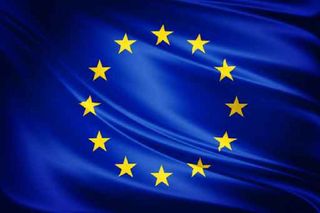 The EU and Brazil have agreed to roll out an undersea cable in the Atlantic to create a secure communications network between the two continents.
The cable will stretch from Fortaleza in Brazil to Lisbon in Portugal and will cost $185 million (110 million). Currently, a lot of Brazil's internet traffic to Europe passes through Miami in Florida. The only direct connection between Brazil and Europe is used just for telephone calls, not data.
Construction is due to begin in July with Brazilian state-owned telecoms company Telebras and Spain's IslaLink Submarine Cables doing the work.
Plans for the cable were reaffirmed at the annual summit between the EU and Brazil. In a joint statement, the two said the cable would "improve communications between the two continents, facilitate the take-up of broadband, stimulate ICT investments, reduce the interconnectivity costs for our businesses and researchers, enhance the protection of communications and provide better functional characteristics".
"The internet is one of the best things man has ever invented. So we agreed for the need to guarantee the neutrality of the network, a democratic area where we can protect freedom of expression," said Brazilian President Dilma Rousseff in a press conference. Rousseff is one of many world leaders whose communications were intercepted by the NSA.
European Council Herman Van Rompuy said the EU and Brail shared a "common interest of protecting a free and open internet, which has spurred tremendous economic and social progress.
"At the same time, we will continue to enhance data protection and global privacy standards. A new fibre-optic submarine cable connecting Latin America directly with Europe would make an important contribution to these efforts," he added.
The summit also agreed on closer cooperation between Brazil and the EU on cloud computing and the establishment of an EU-Brazil dialogue on international cyber policy.
A daily dose of IT news, reviews, features and insights, straight to your inbox!
Rene Millman is a freelance writer and broadcaster who covers cybersecurity, AI, IoT, and the cloud. He also works as a contributing analyst at GigaOm and has previously worked as an analyst for Gartner covering the infrastructure market. He has made numerous television appearances to give his views and expertise on technology trends and companies that affect and shape our lives. You can follow Rene Millman on Twitter.
A daily dose of IT news, reviews, features and insights, straight to your inbox!
Thank you for signing up to ITPro. You will receive a verification email shortly.
There was a problem. Please refresh the page and try again.