Heartbleed FUD: scarier than Jedward as triplets?
Davey Winder thinks the fact password reset floodgates are about to open...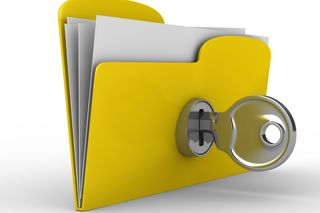 As the media, the IT security industry, open source pundits and Joe User alike get swept away by the story so the FUD floodgates have opened. And FUD (that's Fear, Uncertainty and Doubt) would be a more unwelcome trio than if Jedward were triplets.
Beyond the fact that the heartbeat function of OpenSSL, which sends a server response to clients letting them know it is in effect alive, is flawed the facts have been in short supply. It should send back the amount of data the client sent. However, thanks to a German software developer working on the open source protocol who forgot to validate a variable containing a length when he added some functionality to OpenSSL in 2011, a hacker could actually request data from the server memory up to 65,536 bytes in length.
The bad guys could make such requests over and over again and this could include login credentials and private SSL certificates.
I know this, for a fact, because I have sat back and waited for the evidence to emerge. If I had jerked my knee a week ago I, like many security 'experts' would be reassuring clients that private encryption keys were safe and extensive testing had shown this to pretty much be the case. Cloudflare were so sure that it would be difficult, if not impossible, to do so that the company issued a challenge to white hats to have a go at a vulnerable server set up for the purpose of testing. It took just hours for a couple of them to succeed. Cloudflare responded by changing its reissue and revoke advice from a medium to high priority.
A daily dose of IT news, reviews, features and insights, straight to your inbox!
Davey is a three-decade veteran technology journalist specialising in cybersecurity and privacy matters and has been a Contributing Editor at PC Pro magazine since the first issue was published in 1994. He's also a Senior Contributor at Forbes, and co-founder of the Forbes Straight Talking Cyber video project that won the 'Most Educational Content' category at the 2021 European Cybersecurity Blogger Awards.
Davey has also picked up many other awards over the years, including the Security Serious 'Cyber Writer of the Year' title in 2020. As well as being the only three-time winner of the BT Security Journalist of the Year award (2006, 2008, 2010) Davey was also named BT Technology Journalist of the Year in 1996 for a forward-looking feature in PC Pro Magazine called 'Threats to the Internet.' In 2011 he was honoured with the Enigma Award for a lifetime contribution to IT security journalism which, thankfully, didn't end his ongoing contributions - or his life for that matter.
You can follow Davey on Twitter @happygeek, or email him at davey@happygeek.com.
A daily dose of IT news, reviews, features and insights, straight to your inbox!
Thank you for signing up to ITPro. You will receive a verification email shortly.
There was a problem. Please refresh the page and try again.