Microsoft confirms Internet Explorer flaw being used in "targeted" attacks
The vulnerability affects IE 6 to 11 and can be used to make limited, targeted attacks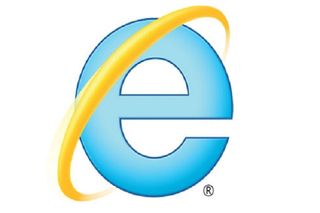 Microsoft has confirmed the existence of a vulnerability in versions 6 through to 11 of its Internet Explorer browser.
The vulnerability has been used to carry out "limited, targeted attacks", the software giant confirmed, and could allow remote code execution.
Microsoft said in a blog post the vulnerability allows Internet Explorer to access an object in memory that has been deleted or improperly allocated.
"The vulnerability may corrupt memory in a way that could allow an attacker to execute arbitrary code in the context of the current user within Internet Explorer. An attacker could host a specially crafted website that is designed to exploit this vulnerability through Internet Explorer and then convince a user to view the website," it said.
However, the vulnerability is not as severe in IE on Windows Server 2003, Windows Server 2008, Windows Server 2008 R2, Windows Server 2012, and Windows Server 2012 R2 because they run IE in Enhanced Security Configuration.
The threat is also reduced when an HTML email is opened in Microsoft Outlook, Microsoft Outlook Express or Windows Mail because they too use the restricted environment.
If a hacker was able to take over the rights of a user account, they will only be able to carry out any additional tasks the user is allowed to do. Therefore, if the user has restricted administrator rights, the hacker would not be able to do as much damage as those with full access.
Microsoft said it is working with its partners to find a solution that may be rolled out via its monthly security update release process, or as an out-of-cycle security update, depending on the severity of the situation.
In January, Microsoft issued an out-of-cycle security fix to versions 6, 7 and 8 of Internet Explorer after a similar vulnerability was discovered.
A daily dose of IT news, reviews, features and insights, straight to your inbox!
A daily dose of IT news, reviews, features and insights, straight to your inbox!
Thank you for signing up to ITPro. You will receive a verification email shortly.
There was a problem. Please refresh the page and try again.