East Midlands Ambulance Service loses disk containing 42,000 patient forms
East Midlands Ambulance Service confirms it's notified authorities about the breach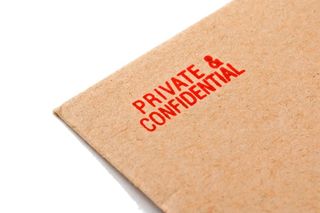 A data disk containing 42,000 copies of patient forms has been lost by East Midlands Ambulance Service NHS Trust.
The disk include data detailing names, addresses, contact numbers and details of patient medical conditions of those who were attended to by ambulance staff from September to November 2012.
"A data cartridge containing just under 42,000 electronic copies of scanned handwritten Patient Report Forms, which we believe are from September 2012 to November 2012, has gone missing from our Beechdale divisional headquarters in Nottingham," said Sue Noyes, the chief executive of the service in a statement.
She added the cartridge containing the data is small and there is a possibility that it is still on the premises.
"We are conducting a thorough search of the building," she added.
Noyes said data on the device could only be read with hardware on the service's premises, which is no longer in production.
"It is extremely unfortunate that this incident has occurred, particularly as during this financial year we are replacing the current computerised storage system to strengthen security arrangements," Noyes said.
"We have taken a proactive approach to report this because we are an open and transparent service and we know it is our duty to inform people when such an incident occurs."
The service said it had already reported the incident to the Information Commissioner's Office as well as Nottinghamshire Police.
The ambulance service said people who received an ambulance response during September 2012 to November 2012, and who had their details recorded in handwriting on a paper Patient Report Form, can contact the organisations for more information.
A daily dose of IT news, reviews, features and insights, straight to your inbox!
Rene Millman is a freelance writer and broadcaster who covers cybersecurity, AI, IoT, and the cloud. He also works as a contributing analyst at GigaOm and has previously worked as an analyst for Gartner covering the infrastructure market. He has made numerous television appearances to give his views and expertise on technology trends and companies that affect and shape our lives. You can follow Rene Millman on Twitter.
A daily dose of IT news, reviews, features and insights, straight to your inbox!
Thank you for signing up to ITPro. You will receive a verification email shortly.
There was a problem. Please refresh the page and try again.