Experts recover data encrypted by Petya ransomware
Get your data back without paying criminals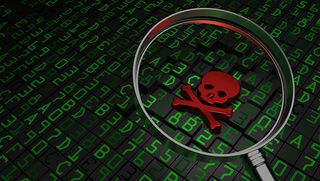 Victims of ransomware that has infected machines and prevented access to data may now be able to regain access to those files, thanks to an unidentified developer that managed to crack the malware.
The programmer, who is only known by their Twitter handle Leo_and_Stone, released the tool via code-sharing site Github. They developed the code to help their father-in-law, who's machine was infected by the malware.
The malware, which has been in circulation since March, locks up data and demands a ransom of 0.9 bitcoins (264). It arrives hidden in emails purporting to come from people looking for employment.
The malware replaces the hard drive's legitimate Mast Boot Record code. It encrypts the master file table (MFT) and display a ransom note.
What is novel about this malware is that the files are not encrypted. It is the MFT that has been changed so the operating system cannot locate data. Data recovery tools can reconstruct files, but this is not always successful.
The code developed by Leo_and_Stone means that data recovery or paying a ransom is no longer necessary. Experts from BleepingComputer.com confirmed that the method works, but it entails extracting some data from an affected hard drive.
Tim Stiller, senior systems engineer at Rapid7, told IT Pro that what is unique about Petya ransomware and this new decryption tool is the ability to recover files without paying bitcoins.
"Many ransomware variants go to great lengths to thwart the user from decrypting the files without paying the ransom. In Petya's case, the disk was encrypted with just a single key. While the description technique for decryption can be a bit complex for some, it works," he said.
"For victims infected with Petya, this tool is very helpful at recovering their data. From the malware author's perspective, this particular decryption tool will likely prompt them to either change how the encryption functions, or shift over to a file-by-file level encryption, thus patching the ability to recover data.
"For organisations dealing with threats such as this, it is recommended that they maintain recent backups of their data and avoid opening any emails and attachments that they are unsure about. If they have any concerns, they should forward suspect emails to the security team for triage," he added.
A daily dose of IT news, reviews, features and insights, straight to your inbox!
Rene Millman is a freelance writer and broadcaster who covers cybersecurity, AI, IoT, and the cloud. He also works as a contributing analyst at GigaOm and has previously worked as an analyst for Gartner covering the infrastructure market. He has made numerous television appearances to give his views and expertise on technology trends and companies that affect and shape our lives. You can follow Rene Millman on Twitter.
A daily dose of IT news, reviews, features and insights, straight to your inbox!
Thank you for signing up to ITPro. You will receive a verification email shortly.
There was a problem. Please refresh the page and try again.