Virgin Media 'likely to face maximum GDPR fine' following data leak
Company reveals that the details of 900,000 existing and potential customers were exposed online for at least ten months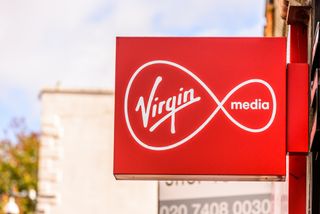 Virgin Media has notified the Information Commissioner's Office (ICO) that data belonging to over 900,000 customers has been accessed by an unauthorised third party, the company confirmed on Thursday.
The database is said to have been "incorrectly configured" by a member of staff and left exposed online, according to a statement given to the BBC.
The information related to marketing data for existing and potential customers, who were alerted to the leak in an email on Thursday evening. It's believed the database was left exposed online from at least 19 April 2019.
Although investigations have only just begun, Jonathan Compton, UK compliance lawyer and partner at DMH Stallard, argues that, given what we know so far, Virgin Media could face serious sanctions under GDPR, which sets fines at a maximum of 4% of global turnover, or €20 million.
"It is important to note that this was not a case of a secure database being hacked. No, this was an "error by a member of staff not following correct procedures," said Compton.
"Fines towards the maximum of the applicable Act are likely," he added. "This was a serious breach, over a long period, affecting nearly 1m people.
He also added that the situation is "aggravated by the fact that this was not the result of a hack but the result of negligence".
The data exposed includes names, email addresses, phone numbers and details regarding technical services and products the customers may have sought information on. The company has stressed that passwords and payment information were not included in the database.
In its email to customers, seen by IT Pro, Virgin said it was aware there had been a leak of information and that it has taken immediate steps to shut down access to the databases. The company also said it had launched a "full independent forensic investigation" into the incident and has also notified the Information Commissioner's Office.
The fact that the ICO has been notified at this stage suggests that Virgin Media believes the incident could infringe on the data rights of its customers. An ICO spokesperson confirmed to IT Pro that Virgin has made contact, and that it is "making enquiries".
One issue that may be investigated closely is whether the company was justified in its retention of user data from prospective customers who may have only expressed an interest in using the company's services but never initiated a contract.
A daily dose of IT news, reviews, features and insights, straight to your inbox!
Bobby Hellard is IT Pro's reviews editor and has worked on Cloud Pro and Channel Pro since 2018.
In his time at IT Pro, Bobby has covered stories for all the major technology companies, such as Apple, Microsoft, Amazon and Facebook, and regularly attends industry-leading events such as AWS Re:Invent and Google Cloud Next.
Bobby mainly covers hardware reviews, but you will also recognise him as the face of many of our video reviews of laptops and smartphones.
He has been a journalist for ten years, originally covering sports, before moving into business technology with IT Pro. He has bylines in The Independent, Vice and The Business Briefing.
Contact him at bobby.hellard@futurenet.com or find him on Twitter: @bobbyhellard
A daily dose of IT news, reviews, features and insights, straight to your inbox!
Thank you for signing up to ITPro. You will receive a verification email shortly.
There was a problem. Please refresh the page and try again.