Marriott faces class-action lawsuit over 2018 data breach
The lawsuit is seeking compensation for the hotel's UK-based customers involved in the breach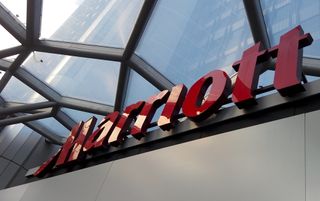 (Image credit: Shutterstock)
Marriott International is facing a class-action lawsuit over its failure to stop a 2018 data breach that exposed the personal data of millions of guests between July 2014 and September 2018.
The lawsuit was filed on Tuesday by Big Revolution founder Martin Bryant, who is seeking unspecified compensation from the establishment on behalf of the England- and Wales-based customers affected by the breach.
It is estimated that the breach involved 339 million customer records, which potentially included sensitive information such as banking and passport information.
Bryant is represented by Hausfeld, a litigation-focused law firm which holds seven offices in Europe as well as five offices in the United States. According to senior commercial litigation lawyer and Hausfield partner Michael Bywell: "Marriott International acted in clear breach of data protection laws specifically put in place to protect data subjects".
"Over a period of several years, Marriott International failed to take adequate technical or organisational measures to protect millions of their guests' personal data which was entrusted to them," he added.
It was also announced that the hotel guests whose personal details were involved in the breach will not have to pay any legal costs or fees to participate in the legal action against Marriott, and will be exempt from any financial risk related to the case.
The claim is being funded by Harbour Litigation Funding, which is a founding member and the current chair of the Association of Litigation Funders of England and Wales.
Bryant expressed hopes that the case "will raise awareness of the value of our personal data, result in fair compensation for those of us who have fallen foul of Marriott's vast and long-lasting data breach, and also serve notice to other data owners that they must hold our data responsibly".
RELATED RESOURCE
The state of data protection and cloud
The challenge of providing effective enterprise data protection
He added that "personal data is increasingly critical as we live more of our lives online, but as consumers, we don't always realise the risks we are exposed to when our data is compromised through no fault of our own".
In July 2019, the UK Information Commissioner's Office (ICO) concluded an investigation into the breach by issuing a statement saying that it "found that Marriott failed to undertake sufficient due diligence when it bought Starwood and should also have done more to secure its systems".
The ICO has said it intends to fine the company £99 million as a result.
Earlier this year, Marriott was involved in yet another data breach which allegedly involved contacts details, loyalty account information, company, gender, birthday, partnerships and affiliations and room preferences of 5.2 million guests.
A daily dose of IT news, reviews, features and insights, straight to your inbox!
A daily dose of IT news, reviews, features and insights, straight to your inbox!
Thank you for signing up to ITPro. You will receive a verification email shortly.
There was a problem. Please refresh the page and try again.