Gartner: BlackBerry's market share hits rock bottom
Welcome to the operating system duopoly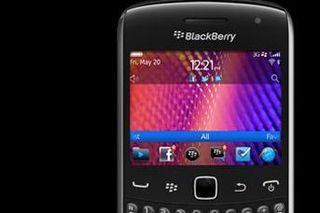 Gartner's Q4 2016 smartphone sales figures are out, and BlackBerry barely registers a pulse. The once giant Canadian firm's BlackBerry operating system accounted for just 207,900 sales giving them a slightly tragic marketshare that the report rounds down to 0.0%.
True, the actual figure is 0.0481%, but that caveat is hardly worth shouting about. To be fair, what is worth shouting about is that the 0.0% figure only refers to smartphones running BlackBerry's own operating system, rather than the modified version of Android favoured by the BlackBerry Priv and the DTEK 60.
But while those handsets are lost in the sea of Google's dominance, it's safe to say they remain a drop in that metaphorical ocean. When the company announced it would cease internal handset production in 2016, they had sold just 400,000 handsets that quarter. It's hard to believe that they would have had an uptick in the intervening months.
The company's reputation in the smartphone world could still improve, of course. Although BlackBerry itself isn't making handsets anymore, focusing on software instead, TCL Communications has the right to make handsets under the brand name. The first devices will be with us soon, but even if they're a monster runaway success, they'll be fighting Google's corner in the market share battle from now on.
Also struggling in the phone fight is Microsoft. Windows Phone has never bobbed higher than the low single digit percentage, and the latest figures show the worst result yet, with just 0.3% of sales in Q4 of 2016. To put that in perspective, that figure was 1.1% in Q4 2015, so a fairly major dent on an already struggling brand. To be absolutely fair to Microsoft, that's hardly surprising (when was the last high profile Windows Phone release?), but it does look like our sister site Alphr's editor, Ian Betteridge, was on to something with his prediction last year that Microsoft would be backing away from the platform.
So good news for fans of duopolies: there's basically only two games in town now: iOS or Android. Android - which is given away free to smartphone developers - has developed an enormous market share of 81.7%, but Apple is doggedly hanging in there with its closed iOS ecosystem maintaining 17.9% of Q4 sales.
For anyone thinking that sounds weak, don't worry too much for Apple just yet. When you break down smartphone sales by individual manufacturer in Q4, they're number one, narrowly overtaking nearest rivals Samsung, whom Gartner speculate were hurt by the Galaxy Note 7 fiasco and pressures from the cheaper Chinese handsets that make up the rest of the table.
A daily dose of IT news, reviews, features and insights, straight to your inbox!
After a false career start producing flash games, Alan Martin has been writing about phones, wearables and internet culture for over a decade with bylines all over the web and print.
Previously Deputy Editor of Alphr, he turned freelance in 2018 and his words can now be found all over the web, on the likes of Tom's Guide, The i, TechRadar, NME, Gizmodo, Coach, T3, The New Statesman and ShortList, as well as in the odd magazine and newspaper.
He's rarely seen not wearing at least one smartwatch, can talk your ear off about political biographies, and is a long-suffering fan of Derby County FC (which, on balance, he'd rather not talk about). He lives in London, right at the bottom of the Northern Line, long after you think it ends.
You can find Alan tweeting at @alan_p_martin, or email him at mralanpmartin@gmail.com.
A daily dose of IT news, reviews, features and insights, straight to your inbox!
Thank you for signing up to ITPro. You will receive a verification email shortly.
There was a problem. Please refresh the page and try again.