Join us for the inaugural IT Pro Live conference June 22-26
Stream it live from the safety of your own home or office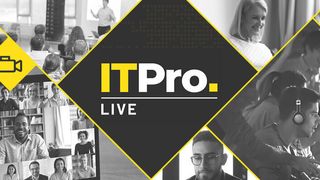 As the world fights through the coronavirus crisis, countries worldwide have locked down. Despite these shutdowns, for many organizations, this doesn't mean they've stopped doing business.
In fact, the challenges IT teams face today are more difficult than ever, as they struggle to support remote work and new usage models on top of the day-to-day pressures of the business. Now more than ever, CIOs, business leaders and IT specialists need expert insight to guide them through these unprecedented times.
That's why we're launching IT Pro Live: a five-day virtual conference covering all the topics IT leaders must be on top of, including remote working, cloud, cybersecurity, innovation, transformation and much more. We'll discuss the impact of COVID-19 and how IT can help mitigate the challenges it presents while delving into the other struggle tech teams must endure.
Through the week, you'll hear from a wide range of speakers, including:
Puppet field CTO, Nigel Kersten
Scale Computing CEO, Jeff Ready
Deloitte managing partner, Rebecca George OBE
RSA CTO, Zulfikar Ranzan
OpenUK CEO, Amanda Brock
Just Eat CISO, Kevin Fielder
Box CIO, Paul Chapman
CDO expert Caroline Carruthers
Join us for our live event on June 22-26, 2020. You can register for your free ticket now. Live sessions will run every day from 8:30 a.m. to 2:30 p.m. EDT. Can't make it to the live event? You can watch all sessions on demand at your convenience.
Check out the IT Pro Live website to see the full agenda and speaker information.
A daily dose of IT news, reviews, features and insights, straight to your inbox!
A daily dose of IT news, reviews, features and insights, straight to your inbox!
Thank you for signing up to ITPro. You will receive a verification email shortly.
There was a problem. Please refresh the page and try again.