Intel joins Cambridge University's high performance computing centre
Chipmaker to work with Dell and Cambridge on helping researchers get the best out of HPC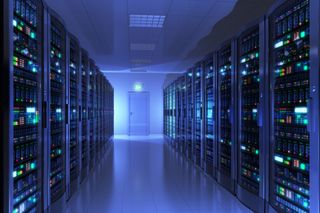 Dell and the University of Cambridge have partnered with Intel to boost the potential of their High Performance Computing (HPC) research work.
The HPC Solution Centre aims to help researchers solve real world problems by improving the data tools available to them.
Under the partnership, Intel will provide its own products and expertise to bring data analytics and multi-tenanted cloud to the HPC Solution Centre.
"The three-way collaboration strengthens the HPC centre," said Paul Calleja, head of HPC services at the University of Cambridge. "By creating a larger mass of skills and resources, we are able to focus on the emerging problems of data-centric HPC, data analytics and cloud-based research computing services.
"We're able to tackle the HPC challenges identified by the community and resolve real-world issues."
Dell and the university have spent four years collaborating on the centre, which is helping astronomers look back to the dawn of the universe, and aiding medics analyse the genes of thousands of patients with diseases.
With Intel on board, the centre will now get access to the chipmaker's products, including Xeon processors, SSD devices and the scalable storage software, Lustre.
"This project will result in solutions that help solve customers' challenges in a faster and more cost effective manner," said Tony Parkinson, VP of enterprise solutions at Dell EMEA. "We've seen the potential to expand the centre and dive into new projects, like data analytics, faster with Intel."
Intel's enterprise solutions sales director, Gerald Grattoni, added in a statement: "There's a rapid emergence of Big Data workloads and a transition from compute bound problems to data problems.
"There needs to be an emphasis on data management and analytics to expand research capability."
A daily dose of IT news, reviews, features and insights, straight to your inbox!
A daily dose of IT news, reviews, features and insights, straight to your inbox!
Thank you for signing up to ITPro. You will receive a verification email shortly.
There was a problem. Please refresh the page and try again.