The IT Press Tour: Meet Atlantis Computing, Nimble Storage and Coho Data
Jane McCallion reports from the third day of the San Francisco IT Press Tour.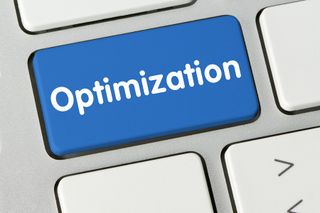 The IT Press tour is a five-day event taking place this week in San Francisco that seeks to introduce the UK media to tech firms doing some interesting things in Silicon Valley. IT Pro's Jane McCallion has joined the fray and here's her round-up of the third day's events...
Day three: Would you like optimisation with that technology? Because if so, there are some people here in Silicon Valley who want to talk to you.
Whatever it is you have, you can make it better. At least, that is the message from the first two companies IT Pro met with today in Mountain View and San Jose, California.
The third day of the IT Press Tour started with a visit to software-defined storage vendor Atlantis Computing.
Founded in 2006, the company specialises in virtual desktop infrastructure (VDI) optimisation and aims to make virtual desktops perform better than native desktops.
Put simply, its software allows IT administrators to use RAM as the primary storage for virtualised environments, regardless of the hypervisor they use. According to the organisation, this means businesses can use much less traditional storage, reducing capital expenditure significantly.
"There's no need for businesses to buy SSDs [when Atlantis' software is deployed], because it's all done in the RAM," Seth Knox, VP of products at Atlantis Computing.
"It's the lowest cost desktop out there, [but] it's [also] the best performance desktop out there," added CEO Barnard Harguindey.
Toby Coleridge, the company's global architect, demonstrated the product in action on his MacBook Air by running a script that opened every Microsoft Office application he had installed, including Excel, Word and Access, as well as a number of web pages and other applications simultaneously.
IT Pro can confirm it took seconds to load all the programmes and pages. Coleridge claimed - even on a MacBook Air - it would normally take a couple of minutes.
The Atlantis team also listed some of its clients, including University Hospitals of Leicester, UBS, and 118 118. Financial services firm JP Morgan Chase is also a customer and in the wake of Hurricane Sandy, used Atlantis' technology to replicate virtual desktops and get employees back to work, even though its New York datacentre had been destroyed by flood water.
Nimble Storage: Next on the trail was Nimble Storage, a business specialising in flash-optimised hybrid storage solutions.
The firm recently celebrated its fifth anniversary, but only began shipping in 2010, and has recently moved to new offices in San Jose.
The company is going to have an IPO in the next 12 months (a registration statement was filed in October), which meant it wasn't particularly forthcoming about its business plans and the wider market.
Nevertheless, Nimble has a clear vision to optimise your storage, irrespective of the hardware powering it.
"Flash and disk are complementary," said VP of worldwide marketing Dan Leary.
While flash storage is faster for runtime, he explained, spinning disk still has significant advantages when it comes to cost, sequential read/write and longevity.
Furthermore, Leary said Nimble Software's hybrid system of snapshot and replication, using spinning disk to carry out the operations it is best at and SSD the operations it is best at, making backup and replication virtually instant and more secure.
Additionally, because it is a hybrid offering, administrators can add and/or remove arrays non-disruptively by using Nimble, Leary claims.
The organisation was also able to disclose that in Q3 2014 (i.e. the fiscal quarter ended October 2013), it had over 2,000 clients, up from 780 at the same time last year and 174 the year before that.
Coho Data: The third and final stop of the day was Coho Data in Sunnyvale.
Coho was founded by three men who came together at XenSource, before its acquisition by Citrix, and has been in stealth mode' for two years. It launched in October 2013 and bagged series B funding a month later.
It is early days for Coho, but the team there has a clear vision of what they want to do.
"Coming out of Xen, we realised we didn't want to build yet another storage array. If we had done that, we would have failed," said CEO and co-founder Ramana Jonnala.
Instead, according to CTO Andrew Warfield, who worked on Xen at the University of Cambridge, the company decided enterprises should be able to buy virtualised storage in the way that Amazon does, i.e. in a very commoditised way.
Warfield made plain that in its own view, "[Coho Data] is a software company" and at its heart is a software-defined storage offering. But, self-perception aside, it currently ships this as part of a two-rack unit (2U) "MicroArray", featuring a VMware-facing NFS server. This is because it is, as previously mentioned, early days and integration with other virtualisation systems will be forthcoming.
Tomorrow, Jane will be visiting Soonr and CloudByte.
A daily dose of IT news, reviews, features and insights, straight to your inbox!
Jane McCallion is ITPro's Deputy Editor, primarily covering security, storage and networking for ITPro, CloudPro and ChannelPro.
Jane joined ITPro and CloudPro in July 2012, having previously written freelance for a number of business and finance magazines. She has also covered current affairs, including the student, public sector workers and TUC protests and strikes in central London while studying a Masters in Journalism at Goldsmiths, University of London.
Prior to becoming a journalist, Jane studied Applied Languages at the University of Portsmouth.
A daily dose of IT news, reviews, features and insights, straight to your inbox!
Thank you for signing up to ITPro. You will receive a verification email shortly.
There was a problem. Please refresh the page and try again.