US watchdog considers bitcoin regulation
Derivatives regulator looks at whether electronic currencies such as bitcoin need to be regulated.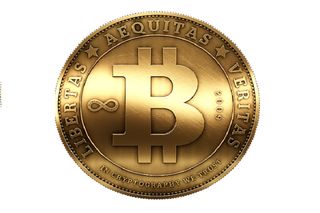 The US derivatives regulator is assessing whether it should regulate electronic currencies such as bitcoin.
Its chief made the comments this week against the backdrop of regulators around the globe starting to sit up and pay serious attention to the emerging technology.
"We are looking into that," Mark Wetjen, acting chairman of the Commodity Futures Trading Commission, told journalists after giving a speech at an industry conference. "It's been initiated, there's been an internal discussion at the staff level."
Bitcoin, the best-known virtual currency, has been promoted by many enthusiasts because of the way it operates outside government control. But recent incidents, such as the failure of Mt. Gox, a Tokyo-based exchange that filed for bankruptcy after losing an estimated $650 million worth of customer bitcoins, have brought the currency under a new level of scrutiny by regulators.
Unlike conventional money, bitcoin is generated by computers and is independent of control, or any backing, by a government or a central bank - something that makes it vulnerable to mishaps.
Wetjen said the CFTC, which regulates swaps and futures, has broad authority to counter manipulation of commodity markets, and it is studying whether bitcoin falls under those rules.
"I think people (in the agency) believe there's a pretty good argument that it would fit that definition," Wetjen said.
He added, "Then there's a separate question about whether or not there is some derivative contract based on, or denominated in a virtual currency and whether that's listed on an exchange. ... There's some looking into that question too."
Wetjen said he could not say what would come out of the internal deliberations or give a timeframe.
Separately on Tuesday, New York state's top financial regulator, Benjamin Lawsky, said he wanted prospective virtual currency exchange operators to submit formal applications, a first step toward eventual regulation.
And the brokerage industry's own watchdog, FINRA, warned that bitcoin can expose people to significant losses, fraud and theft, and the lure of a potential quick profit should not blind investors to the virtual currency's significant risks.
A daily dose of IT news, reviews, features and insights, straight to your inbox!
A daily dose of IT news, reviews, features and insights, straight to your inbox!
Thank you for signing up to ITPro. You will receive a verification email shortly.
There was a problem. Please refresh the page and try again.