Making boring bits of the web fun and profitable
There's gold in them thar mundane tech hills, according to Tom Brewster...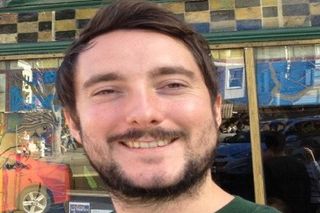 Filling out the same forms to make payments across sites, reading people's inane Facebook posts, replying to emails. There are so many bits of our digital lives that are horribly mundane. But where there is boredom there is business opportunity.
That's something London-based Future Ad Labs has recognised. It looked at CAPTCHA, those boxes that ask for human input to prove the user is not a bot, and saw a chance to improve that prevalent yet irksome internet component.
Rather than simply typing those funny looking letters that traditional CAPTCHA requires, Future Ad Labs decided a game would make the whole experience better. Examples include adding paint to a car, or removing a stain from a T-shirt.
When you add a brand - Renault for the car, Vanish for the stain - you get a game and advertising in one. That means more revenue for the site owner and guaranteed interaction with the ad, which makes both sides happy. In a world where a third of online ads are never seen with the human eye, the Future Ad Labs proposition is rather attractive.
This PlayCAPTCHA idea is winning Future Ad Labs plaudits and, even more crucially for its survival, investment and customers. Heinz and KitKat are two of its biggest clients and it has acquired $1 million in funding over the last year.
A daily dose of IT news, reviews, features and insights, straight to your inbox!
A daily dose of IT news, reviews, features and insights, straight to your inbox!
Thank you for signing up to ITPro. You will receive a verification email shortly.
There was a problem. Please refresh the page and try again.