Taxes bite Alphabet, but "other bets" show promise
Google owner Alphabet posts 8% profit increase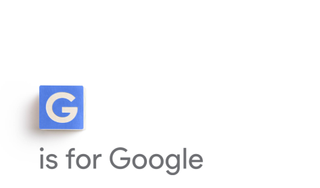 Alphabet's profit has continued its upwards swing with an 8% increase in the last quarter of 2016.
The slower growth partially down to facing a higher tax rate, up to 22% from 19% didn't excite investors, with shares falling 3%, but Alphabet CFO Ruth Porat said the result was "exceptional", pointing to revenues climbing 22% to $26 billion for the latest quarter.
That's largely down to online advertising, as the company that evolved out of Google still makes the bulk of its cash from this revenue stream, which was up 17% to $22.4 billion for the quarter. Porat said the company's growth was led by mobile search and YouTube, with its "other revenues" including its hardware, cloud and Play app store up 62% to $3.4 billion.
"We see tremendous potential ahead for these businesses, as well as in the continued development of non-advertising revenue streams for YouTube," Porat said on a call with investors, according to Reuters.
Porat didn't break out hardware numbers, though Google CEO Sundar Pichai has reportedly said he was thrilled by the sales figures of the Pixel smartphone.
The continuing success of Google's online ads aside, Alphabet even saw climbing revenue and slowing losses in its "other bets" its so-called "moonshots" into smart homes, broadband, self-driving cars and health sciences.
"We're seeing great momentum in Google's newer investment areas and ongoing strong progress in Other Bets," said Porat. Alphabet made sales of $262 million from its "other bets" over the quarter, up from $150 million in the same period the year before. It still posted a loss of $1.1bn, though that was down from $1.2 billion the year before.
That may not sound impressive and it suggests it'll be some time before those other bets have the potential to boost Alphabet's bottom line alongside online ad sales but it does indicate progress in areas beyond online search, especially paired with the other sources of revenue.
Google and Alphabet may well need alternative sources of income than online search, as many pundits predict voice-based searches via AI assistants such as Amazon's Alexa and Apple's Siri may one day start to cut into web-based search and advertising.
So far, Google's CEO isn't concerned. "We think about it from a long-term perspective," Pichai said. "So I see more opportunity than challenge when I think about voice search."
A daily dose of IT news, reviews, features and insights, straight to your inbox!
A daily dose of IT news, reviews, features and insights, straight to your inbox!
Thank you for signing up to ITPro. You will receive a verification email shortly.
There was a problem. Please refresh the page and try again.