Snap IPO value hits $30 billion at close of market
Shares jump 44% as investors get behind stock market debut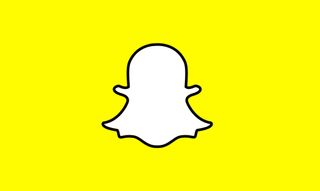 Snap's shares climbed by 44% in value over the first day of its IPO, from $17 per share to $24.48.
The parent company of Snapchat, the photo messaging app, saw its stock market debut valued at $24 billion, the most a tech firm has hit since Facebook's debut in 2012, but the rise saw it buoy up to $30 billion.
However, Snapchat hasn't seen much user growth recently, with its core demographic being 18-24 year olds at 37%, according to Statista. Like similar tech IPOs, the company has never made a profit, either.
Brian Wieser, of Pivotal Research, said in a research note quoted by Business Insider: "It has a promising and innovative advertising offering, but so far it is still mostly unproven and difficult to quantify its ultimate scale.
"Investors will also be exposed to a novel corporate structure operated by a senior management team lacking experience transforming a successful new product into a successful company. High expenses and cash costs to run the company are negative as well."
Additionally, Snap's shareholders have no voting power, giving them little say over the direction of the company's future.
But Jordan Hiscott, chief trader at Ayondo Markets, told the BBC before the IPO that Snap could succeed where IPOs like Twitter's ultimately failed.
"A pertinent point in the company's S1 filing for the IPO is that it doesn't call itself a messaging service, but a camera company," he said.
"This seems to be an intentional move to differentiate it from Facebook and Twitter and the success and failure of their respective IPOs, which in my view, is very clever."
02/03/2017: Snap IPO values company at $24 billion
Snap's long-awaited initial public offering (IPO) has smashed expectations, raising $3.4 billion and propelling the company to a $24 billion valuation.
Snap's IPO is the most valuable US tech IPO since Facebook first floated its stock in 2012. Demand for Snap's shares exceeded supply by more than ten times, even at $17 per share a more expensive price than initially forecast.
However, despite this surge of interest and an advertising business that has been growing fast, certain areas of the market have been skeptical about the ephemeral messaging app's potential for monetisation.
While revenue increased by nearly 700% last year, the company's net losses also increased to the tune of over $500 million. This was driven in part by expensive moonshots like the Google Glass-esque 'Spectacles', camera-enabled sunglasses that allow users to record short video clips and share them directly on Snapchat.
User growth has also slowed and Snap is facing stiff competition from rival messaging platforms as competitors like Facebook Messenger and Instagram start adding Snapchat-esque features.
Many commentators have pointed to the ailing fortunes of Twitter, which has consistently failed to deliver on investor expectations despite a mammoth IPO and a thriving user base.
Notably, Snap's shares carry no voting power, meaning that investors will have no control over the company's future direction a highly unusual move for a tech IPO. Snap also valued itself at 60 times its revenue more than double the ratio that Facebook fetched at its IPO.
Now that the company has finally floated its stock after months of anticipation, the real test is whether Snap can deliver on its promise, or if it will be as fleeting as the messages it hosts.
A daily dose of IT news, reviews, features and insights, straight to your inbox!
A daily dose of IT news, reviews, features and insights, straight to your inbox!
Thank you for signing up to ITPro. You will receive a verification email shortly.
There was a problem. Please refresh the page and try again.