Slump raises questions over tech IPO valuations
Shares in major tech firms dip, but are more losses to come?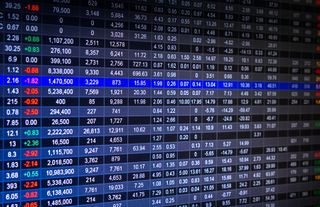 Financial analysts have aired fears that technology company valuations are overblown after US tech stocks tumbled 4% on Friday, losing $140 billion.
They continued to make losses on Monday despite recovering slightly at the end of the day, with Apple falling from $155.10 on Friday to $145.42 yesterday, and Amazon dropping from $1,012.99 on Friday but had lowered to $948.41 yesterday.
Netflix shares have fallen more than 4%, Google by 0.86%, Facebook by 0.78% and Microsoft by 0.77%, leading analysts to ask whether tech firms are overvalued, and whether the stock falls represent a pause in investment or whether they foreshadow more losses in the market.
Senior market analyst at ETX Capital Neil Wilson said in a report by The Telegraph: "The big US tech stocks have gone stratospheric this year and investors are querying if there is anything left in the tank."
"At the moment it looks like it's just a pause that allows for some profit taking before another push higher. But it certainly has the potential to rattle markets if it continues," he explained.
Apple's stock price hit a record high in February of $136.68 thanks to excitement surrounding the next iPhone model, but other technology giants have suffered on the stock market. Following Snap's IPO March debut that saw it valued at $30 billion on the first day of trading, it has since plummeted, with shares losing plenty of their value from a $27.09 peak in March to today's $18.20 valuation.
A study released at the start of 2017 found that one-third of tech IPOs within the last decade are now trading below their initial valuations.
A daily dose of IT news, reviews, features and insights, straight to your inbox!
Zach Marzouk is a staff writer for IT Pro, Cloud Pro, and Channel Pro where he writes news articles and in-depth feature pieces primarily focused on Asia Pacific and the US. Aside from covering topics like security, privacy, worker rights, and startups, he also contributes to the IT Pro podcast and IT Pro 20/20.
After studying an undergraduate degree in Arabic and Spanish at the University of Leeds, Zach completed a journalism internship at The Argentina Independent in Buenos Aires where he wrote about the country's history, politics, and technology.
He then joined IT Pro in 2017 where he was introduced to the world of B2B technology as a junior staff writer, before he returned to Argentina in 2018, working in communications and as a copywriter. In 2021, he made his way back to IT Pro as a staff writer during the pandemic.
Contact him at zach.marzouk@futurenet.com or find Zach's thoughts (and more) on Twitter @ZachMarzouk
A daily dose of IT news, reviews, features and insights, straight to your inbox!
Thank you for signing up to ITPro. You will receive a verification email shortly.
There was a problem. Please refresh the page and try again.