EU demands policy changes from Twitter, Google and Facebook
The EU Commission will force the social media sites to focus on harmful content removal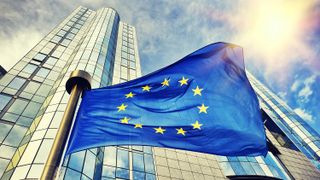 Social media giants Facebook, Google and Twitter will be forced to change their terms of service for EU users within a month, or face hefty fines from European authorities, an official said on Friday.
A European Commission spokesperson told Reuters it would be taking action "to make sure social media companies comply with EU consumer rules".
The move comes in response to growing criticism against the social media companies for their policies on privacy and the speed at which illegal or offensive material is removed.
The EU Commission sent letters to the three companies in December, stating that some terms of service were in breach of EU protection laws and urged them to do more to prevent fraud on their platforms. The EU has urged social media companies to do more when it comes to assessing the suitability of user generated content.
The letters, seen by Reuters, explained that the EU Commission also wanted clearer signposting for sponsored content, and that mandatory rights, such as cancelling a contract, could not be interfered with.
Germany said this week it is working on a new law that would see social media sites face fines of up to $53 million if they failed to strengthen their efforts to remove illegal and offensive content. The draft bill, which was introduced by justice minister Heiko Mass on Tuesday, is designed to reduce hate crime and criminal activity on social platforms.
"There must be as little space for criminal incitement and slander on social networks as on the streets," said Mass, in a statement on Tuesday. "Too few criminal comments are deleted and they are not erased quickly enough. The biggest problem is that networks do not take the complaints of their own users seriously enough...it is now clear that we must increase the pressure on social networks."
A growing number of policy makers within Europe now consider social media companies responsible for blocking harmful content from their sites.
IT Pro has contacted Facebook and Google, but none were immediately available for comment. A Twitter spokesperson declined to comment.
A daily dose of IT news, reviews, features and insights, straight to your inbox!
A daily dose of IT news, reviews, features and insights, straight to your inbox!
Thank you for signing up to ITPro. You will receive a verification email shortly.
There was a problem. Please refresh the page and try again.