Managing Bluetooth at work: Part 2
In the second part of this feature series, we look at how you can harness Bluetooth to work for your business and identify some of the sectors where it appears to be making inroads in the enterprise.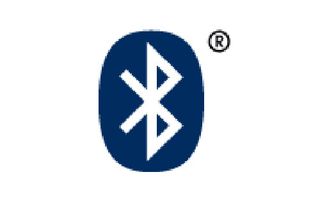 In the first part of our spotlight on using Bluetooth in the enterprise, we considered the issue of securing the technology prior to deployment.
The security risk posed by Bluetooth, or at least the perception of the risk posed, is undoubtedly limiting corporate adoption of Bluetooth-based solutions on a wider basis than its more familiar uses. For many IT managers, Bluetooth is an open back door, best limited to hands-free car phones and wireless headsets.
Also holding up its credibility in the business world is a lack of understanding about what is really achievable with Bluetooth. For lots of IT professionals, it remains a modest consumer-focused technology that got lucky. But with the core Bluetooth specification now in its fourth version, Bluetooth has probably moved on from what it could deliver last time most IT managers checked in detail.
So it's time to consider again how Bluetooth can be made to work for businesses and pinpoint some sectors where it appears to be making particular inroads. We finish with a pair of examples of Bluetooth use at the very cutting edge, in the branding and marketing sectors.
Bluetooth in context
Bluetooth wireless technology is a short-range wireless standard for connecting a broad range of electronic devices.
Vendors basing solutions around it usually stress the attributes which they say set it apart from other wireless standards: its encapsulation in a small-form factor, its low power demands and modest cost implications, its robustness.
Research firm Millward Brown says it has done a recent survey that shows, almost incredibly, that some 81 per cent of people questioned in a variety of countries and walks of life are aware of Bluetooth at some level.
The proportion of those who know at least something about the technology is up from 73 per cent in 2005. The problem is that what they know may be largely old hat.
"We want people to think of Bluetooth technology for more than just a wireless headset, and use it to connect keyboards and mice, send photos and other data from a handset to a computer or printer or talk hands-free in their cars," said Dr Michael Foley, executive director of the Bluetooth Special Interest Group (SIG), which contributed to the research.
Foley is especially keen to talk up Bluetooth's ability to send files and other data.
We are now into the third wave of Bluetooth adoption, says Scott Bibaud, vice president of communications with chipset vendor Broadcom.
"First there Bluetooth in mobile phones and headsets, when we were working to create general awareness," he says. "Then it moved onto PCs, playing a part in dial-up networking and printing. Then there's stuff that noone envisaged originally, like Bluetooth-powered Skype headsets around the home and office, connecting through your PC if it's in range."
New ultrawide-band, high speed Bluetooth, he says, is all about moving around large amounts of data from PC to phone. "I reckon we'll see 30 per cent penetration into networks soon," predicts Bibaud.
"More and more industries that were initially resistant to using an 'unproven' technology are recognising the benefits that Bluetooth can bring," says Stephen Evans, managing director of Brainboxes, a developer of Bluetooth-based solutions for a variety of industrial and public sector applications.
Cable replacement or networking technology?
At its launch in the late 1990s, he says, Bluetooth was touted as being a general cable replacement technology, particularly suited to applications where high data rates weren't essential.
However, it is Bluetooth's data capabilities which are now changing industrial, medical, and retail environments, says Evans.
Retailers and banks, especially since chip and pin technology arrived, are now placing devices at a point where they can be easily accessed by customers without trailing cables over several feet.
And in the industrial, scientific and medical sectors, says Evans, Bluetooth is used in system monitoring, control and data collection.
"We have worked closely with an electrical company to ensure the safety of its engineers when working on electricity poles," he says. "Now they can sit safely in their car rather than having to climb up the pole."
He says Bluetooth products are also used in many hospitals to provide wireless data transfer from patient to portable medical monitoring equipment.
Bluetooth in action
Example 1: Branding agency Impetus says it has pioneered a new way to reach consumers fed up with receiving leaflets and too busy to speak to promotional staff. The idea is to reach consumers whilst they are in a 'buying frame of mind' through Bluetooth-based field marketing.
Impetus uses a system from Blue Stream World to send Bluetooth messages to consumer phones in retail areas, informing them of new offers. The messages can be sent from existing promotional stands, carrying out sampling activity in shopping centres and are intended to increase the number of consumers taking up offers.
A message might read: 'Get a free muffin with every coffee you buy'. The logo of the brand offering the incentive would appear on screen as well as directions to where the offer is taking place.
Bluetooth can reach a limitless number of appropriately enabled phones within a 300 foot radius, taking a brand message to more people than promotional staff could probably manage to speak to.
"Bluetooth will allow us to reach a greater number of consumers than before," said Gill Dunsford, managing director of Impetus. "It will complement the promotional activity of our staff helping us to achieve increased levels of cut through."
Example 2: Pepsi has just kicked off the largest ever marketing campaign to feature Bluetooth. The US-based campaign involves the delivery of viral video clips in outdoor advertising locations, mainly bus shelters and pay phone kiosks, across the country.
The campaign is based around content distribution technology from Bluetooth specialist Qwikker, which is embedded in street furniture. Any consumer with a Bluetooth-enabled phone is able to download free video clips from a Pepsi Smash advertisement.
In the first week of the campaign, opt-in rates to download content were 27 per cent across all the sites, says Qwikker.
"Outdoor displays are the perfect vehicle for brands to connect with the mobile consumer," says Jodi Senese, VP of marketing at CBS Outdoor, one of the campaign backers.
"Bluetooth delivers an interactive user experience," says Karen Robinson, CEO of Prime Point Media, another backer. "It supercharges a campaign by allowing delivery of brand-driven content to a consumer's cell phone, a part of
their daily lives. By enabling specific 700,000 phone kiosk locations with Bluetooth technology, we can physically target the campaign to maximize contextual relevance, such as point-of-sale support at convenience stores for Pepsi."
Get the ITPro. daily newsletter
Receive our latest news, industry updates, featured resources and more. Sign up today to receive our FREE report on AI cyber crime & security - newly updated for 2023.