Virgin Media throttles back broadband service for heavy downloaders
Traffic shaping will result in as many as five per cent of Virgin's cable broadband having their downstream bandwidth halved during peak hours.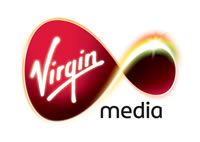 Virgin Media, the cable and mobile phone operator formed out of the remains of NTL, Telewest and Virgin Mobile, has confirmed that it is applying traffic shaping measures to around five per cent of its broadband customers, curbing bandwidth use among its heaviest users.
The company, which promotes on its web site and in marketing materials that its broadband service has "No download limits - unlike some of our competitors" has admitted that it occasionally moderates downstream speeds for subscribers 'downloading an unusually large amount' of data, the trigger point for which can be as little as 3GB - less than a DVD full of content - during the peak 4pm-to-midnight period.
'Our boffins recently ran a trial to see how much our service was being affected,' it explained. 'They discovered that, in certain areas, just five per cent of customers were downloading such a large amount of content that it was affecting the service for other users in these areas.'
Traffic shaping - the industry's term for temporarily reducing individual user's speeds - will be applied at varying thresholds. Subscribers to the M package will have their download speed cut to 1Mbps (from 2Mbps) for four hours if they download 350MB during peak hours; L subscribers will be limited to 2Mbps (from 4Mbps) for exceeding 750MB and XL subscribers to 5Mbps (from 10 and in some cases 20Mbps) for exceeding 3GB. Upstream speeds will also be cut.
The ISP said it would monitor the effects of these restrictions and would raise or lower the thresholds if necessary. It said that it has already noted a 'positive response' from customers, with fewer calls to its technical support teams regarding problems with broadband performance. Indeed the broadband speed was faster for the vast majority of users, it said.
Virgin is not alone in applying traffic shaping to manage bandwidth during peak hours. However the problem may soon disappear for customers of rival DSL services at least, with BT promising that its 21st Century Network, which it began implementing late last year, will provide enough capacity to make such restrictions unnecessary.
A daily dose of IT news, reviews, features and insights, straight to your inbox!
A daily dose of IT news, reviews, features and insights, straight to your inbox!
Thank you for signing up to ITPro. You will receive a verification email shortly.
There was a problem. Please refresh the page and try again.