MySpace points to potential tie-up with eBay
Reports suggest a lucrative tie-up between the two to combat similar deals between rival Facebook and retailers.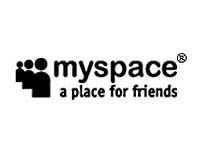 It has been rumoured for months that social networking site MySpace was considering a partnership with internet auction site eBay, and according to founder and chief executive Chris DeWolfe, this may be the case.
"We will at some point offer user-generated e-commerce transactions. If you're on your site and you have a line of T-shirts you have designed and you want to sell them to your friends, we want to be able to provide you with the tools you need to do that," DeWolfe told The Daily Telegraph.
"We could partner certainly with someone like eBay to do that," DeWolfe said. "Someone like eBay could be a good partner."
MySpace started primarily as a social networking site in 2003, but since its founding it has added a number of features, such as instant messaging and a classified section. A partnership with eBay would expand the MySpace features and allow people even more online interaction with one another.
Although MySpace continues to be the market-leading social networking site, it is facing increased competition from sites like Facebook, which recently announced partnerships with 65 other companies including retailer Amazon, one of eBay's biggest competitors.
As Facebook continues to grow in popularity, buoyed by the ability for third parties such as retailers to develop their own applications and services to run within facebook pages, MySpaces' owner News Corporation seems to be following its lead, looking for ways to extract value from the MySpace business and user base. News Corporation bought MySpace in 2005 for 290 million.
A daily dose of IT news, reviews, features and insights, straight to your inbox!
A daily dose of IT news, reviews, features and insights, straight to your inbox!
Thank you for signing up to ITPro. You will receive a verification email shortly.
There was a problem. Please refresh the page and try again.