3 UK launches low-cost mobile broadband tariffs
The company plans to meet users' demands for connectivity wherever they are by launching three new low cost mobile broadband tariffs next month.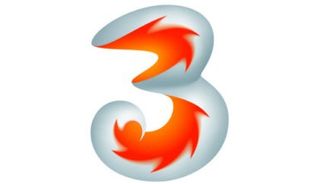 Mobile operator 3 UK is working on an upgrade to its network that will enable business and consumer users to surf the web at speeds of up to 2.8Mbps for as little as 10 a month.
The new mobile broadband tariffs will be officially launched early next month as part of 3's phased migration to a new 'Turbo' network, which the company hopes will result in 85 per cent coverage in the UK by the end of this year.
Once launched, those signing up to the service will be able to get data consumption allowances of 1GB (Broadband Lite), 3GB (Broadband Plus) and 7GB (Broadband Max) for a monthly fee of 10, 15 or 25 respectively. They'll be charged 10p a megabyte for any data usage that takes them over their allocated limit.
3 reckons that a 1GB package will give users around 40 hours' worth of web surfing, 280 text emails and 80 music downloads and 20 hours of video streaming.
Users keen to take advantage of the new tariffs will also need to purchase a USB modem, which will result in an up-front, one-off fee ranging from free to 99 for new customers and free to 79 for existing customers, depending on the data usage bundle and length of contract selected.
"Mobile Broadband from 3 means you can take the internet with you wherever you are," said John Penberthy-Smith, marketing director at 3 UK. "We've priced it to make it outstanding value for money; accessible to everyone, not just men in grey suits!"
The mobile giant's new offerings compare very favourably and are at least 200 cheaper for an 18-month contract when comparing the total cost of ownership (TCO) to competitors T-Mobile and Vodafone, according to 3, which has priced their packages at 522 and 528.84 respectively compared to its own price of 319.
A daily dose of IT news, reviews, features and insights, straight to your inbox!
Maggie has been a journalist since 1999. She started her career as an editorial assistant on then-weekly magazine Computing, before working her way up to senior reporter level. After several years on the magazine, she moved to 'the other side of the fence' to work as a copywriter for a marketing agency, writing case studies and working on ad and website copy for companies such as eBay, Dell, Microsoft and more. In 2006, just weeks before IT Pro was launched, Maggie joined Dennis Publishing as a reporter. Having worked her way up to editor of IT Pro, she was appointed group editor of Cloud Pro and IT Pro in April 2012. She became the editorial director and took responsibility for Channel Pro, in 2016. Her areas of particular interest, aside from cloud, include management and C-level issues, the business value of technology, green and environmental issues and careers to name but a few.
A daily dose of IT news, reviews, features and insights, straight to your inbox!
Thank you for signing up to ITPro. You will receive a verification email shortly.
There was a problem. Please refresh the page and try again.