iPhone set for UK launch today
The announcement of Apple's plans for a UK iPhone launch is due later this morning, with any such release likely to benefit rival phone makers rather than hurt sales.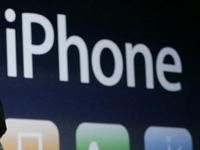 Major mobile phone makers are set to benefit from today's expected launch of Apple's iPhone in the UK and Europe, claim industry commentators and analysts.
Despite massive hype and perceived demand, the Apple iPhone will have a tough time justifying its price tag, expected to be around 300-400 in addition to the cost of a two-year airtime contract, itself likely to cost upwards of 1,000 for the life of the contract.
This is in a market where almost all but the most advanced phones are given away for free with 30-a-month contracts and higher. The lack of a operator subsidy on the handset will be a huge culture shock for both business and consumer customers, used to discounted hardware.
Sales of the iPhone, which has been available in the US since the end of June, are modest compared to those of its competitors in the UK - Apple has sold a million iPhones so far with ambitions to sell 10 million units globally by the end of 2008, accounting for around one per cent of the global mobile phone handset market.
In contrast, market leader Nokia sells around one million units a day.
"The iPhone is hugely positive for the handset market," said CCS analyst Ben Wood, adding that those operators who do not get an iPhone contract would look for alternative products with similar features from other manufacturers in order to keep their customers happy and to prevent defections to networks offering the iPhone.
"Who's got the problem? Operators. Who gains? handset makers. For every one operator that gets iPhone - there are three to four who don't," he added.
In the UK, Vodafone has already unveiled a range of new handsets and services for the Christmas period including an exclusive music service offering unlimited tracks in preparation for the iPhone's arrival.
Speculation has swirled for months over which operator will sell the iPhone in the UK. On the eve of the expected announcement, it would appear that O2, now owned by Spanish telecoms operator Telefonica, will have the excusive deal in Britain.
The Guardian newspaper reported yesterday that O2 has agreed a revenue sharing deal with Apple as high as 40 percent of any revenues it makes from customers' use of the device - far exceeding most industry expectations and exceeding Apple's US deal.
In Germany, several reports and a slip-up on its website suggests that Deutsche Telekom's T-Mobile will have the phone, selling it at an initial price of 399.
Orange unit is expected to win a French deal, analysts say, though Apple and all the networks have maintained strict silence about any possible deal.
Apple signed up top telecoms operator AT&T in an exclusive deal for a minimum of two years to sell the phone in the US. But earlier this month, Apple cut the US price for the 8GB iPhone to $399 from $599, and discontinued the 4GB model.
Analysts said Apple is likely to benefit from its strong brand and dedicated followers when starting European sales, but a limited offering and signing deals with just one telecom operator per country would put a lid on its sales hopes.
"You need a brand, a product and a distribution to get market share. They got the brand, but the product is limited and distribution is rather limited," said Neil Mawston from Strategy Analytics.
"The impact would not be meaningful largely because of the price... it looks like the product price is not subsidised," said Nomura analyst Richard Windsor.
At a price of around 300-400, the iPhone faces competition from operators which offer models such as Nokia's N95 - which is 3G, has a 5-megapixel camera and a GPS positioning chip - for free on longer contracts.
Analysts pointed also to the difficulty of typing SMS messages on a touch screen, long contracts, built-in batteries and lack of 3G capability.
"We don't see enormous impact as 3G is becoming a must in smartphones. There are no meaningful EDGE networks in Europe," said Nomura's Windsor.
But not all analysts agreed.
"It doesn't actually matter, people buy it as a status symbol," said CCS's Ben Wood.
Mobile phone news, reviews, themes and downloads at Know Your Mobile
A daily dose of IT news, reviews, features and insights, straight to your inbox!
A daily dose of IT news, reviews, features and insights, straight to your inbox!
Thank you for signing up to ITPro. You will receive a verification email shortly.
There was a problem. Please refresh the page and try again.