New version of Palm OS set for next year
Palm boss insists delayed new version of Palm's own operating system is critical for the business, despite the success of its Windows-based models.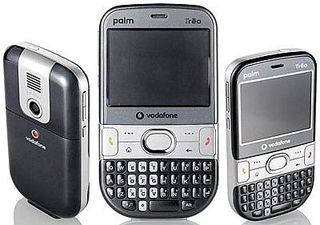 Palm has confirmed that the next version of its Palm OS PDA operating system will be delayed until late next year.
The smartphone maker had planned to release the new OS this year, but hinted said earlier this week amid poor financial results that it would not meet that deadline.
And in a conference call with analysts, chief executive Ed Colligan confirmed that the new software is 12 or even 18 months away, despite moving engineers from the scrapped Foleo project to work on what has become known as Palm OS II.
Colligan claims that work on the OS has "gone as well as possibly could be expected," which is hardly a vote of confidence for software that he says will underpin all the company's future product releases.
Currently Palm devices rely largely on the five-year-old Palm OS 5, renamed Garnet OS in January of this year by its latest owner, Access.
Access acquired the Palm OS with its acquisition of PalmSource in 2005, PalmSource being the company formed when the original Palm split in two in 2003. PalmSource took responsibility for the OS and palmOne for the hardware. Just to make matters even more confusing, with Access acquiring and rebranding the OS, palmOne recovered all rights to the Palm name.
The outcome of all that is two companies independently developing Linux-based successors to the Palm OS. Access unveiled its snappily titled Access Linux Platform (ALP) in August 2006, but Palm has so far passed up the opportunity to license it, preferring to stick with Garnet (which it still refers to as Palm OS) and, in a few of its models, Microsoft's Windows Mobile.
But despite the availability of ready-made alternatives, Colligan maintains that Palm's homemade OS is crucial to the future of the company, as it will both maintain Palm's renowned ease-of-use with new features that will enable "revolutionary" new devices.
"We think there is a big wave coming in this whole mobile computing revolution and we're lining ourselves up," he says.
But with new devices like the iPhone already eclipsing Palm's current products, by the time the software is ready it may just be too late.
A daily dose of IT news, reviews, features and insights, straight to your inbox!
A daily dose of IT news, reviews, features and insights, straight to your inbox!
Thank you for signing up to ITPro. You will receive a verification email shortly.
There was a problem. Please refresh the page and try again.