Trace Engine launch aimed at improving food safety
New release from Lawson offers food and drink industry a real-time view of ingredient sources, and improves compliance with food standards laws.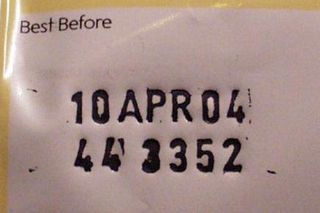 In response to growing demand from food producers and regulators for more tracability in food production, Lawson Software has released a new version of its Trace Engine product.
Trace Engine 3.0, unveiled at the company's Cue 08 conference in Las Vegas, is a vertical application for the food and drink manufacturing industry and tackles the increasingly important issue of ingredient tracking.
Following several high-profile incidents of contaminated food items finding their way into products in the UK, Europe and US, food producers are investing heavily in software to maintain detailed accounts of the ingredients used in every batch of food or drink produced, and where those ingredients came from.
This information is critical in maintaining continuity of standards as well as allowing producers to see, in real time, where compromised ingredients have been used and where they were sourced from, so that action can be taken immediately.
Trace Engine is a web-based application that works in conjunction with Lawson's M3 Enterprise Management System, as well as common third party software used in farming and food production.
It allows for the collection of granular data such as the source point for every ingredient, when that ingredient was harvested, transported, and how it was used. Data can then be easily shared with other manufacturers, as well as with retailers and food standards regulators, in order to comply with food safety laws and contractual obligations requiring retailers to demonstrate the custody chain of ingredients used to make food and drink items.
"Managing risk in today's food safety environment requires more than just an ability to track and trace ingredients from all over the world. Our solution helps food and drink producers gain greater visibility over business processes so they can resolve issues before products reach consumers," said Vicki Griffiths, marketing director for Lawson's food and drink division.
"This application helps us efficiently manage and adjust production across our farmed salmon operations to ensure consistency and quality of output" added Arnt Mjoen, IT manager of European fish producer Marine Harvest and a pre-launch user of the Trace Engine 3.0 product.
In addition to the product tracing capabilities, Trace Engine allows food and drink companies to monitor business processes in real time to improve efficiency, and to produce reports that comply with current US and European Union requirements on food standards. This reduces the time and resources needed to comply with regulation and gain clearance for food product sales, Lawson claims.
A daily dose of IT news, reviews, features and insights, straight to your inbox!
A daily dose of IT news, reviews, features and insights, straight to your inbox!
Thank you for signing up to ITPro. You will receive a verification email shortly.
There was a problem. Please refresh the page and try again.