Manchester's secure wireless network extended to Liverpool
Plans announced by operator Manchester Metronet will see its secure wireless IP broadband network extended to Liverpool for use in applications including CCTV and traffic penalty enforcement.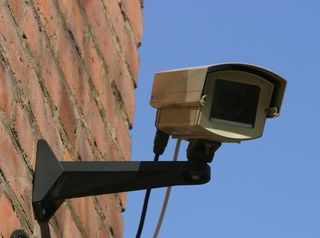 Wireless IP network operator Manchester Metronet is extending its service to cover European City of Culture Liverpool.
A new division, called Metronet Liverpool, will be created and will also target corporate data customers following Manchester Metronet's success in this market.
Manchester Metronet made a name for itself in 2006 by developing and making commercially available a secure network capable of streaming high bandwidth fixed fibre-quality live video CCTV images wirelessly. Such services have been appealing to both the public and private sector and the company's service was created off the back of a foundation built by Atlantic Telecom, in partnership with Manchester City Council, NCP and Greater Manchester Police.
"The company has achieved a number of milestones including the first support for wireless IP CCTV video streaming and the installation of the UK's first gigabit wireless connection," Manchester Metronet chief executive Elliott Mueller said.
Metronet Liverpool will engage with local police to wirelessly support the city's CCTV and automatic number plate recognition (ANPR) systems with its network infrastructure.
Wireless operation of these systems provides more flexibility than with traditional wired systems, especially CCTV cameras which cannot easily be moved once wired into place.
Manchester Metronet can install cameras and connect them to its network within five days of receiving an order, and has committed to having a 99.95 per cent network availability SLA.
The company has also developed its gigabit wireless service, which allows for ultra high-speed data transfers at a lower cost than cable networks can offer. More than 75 per cent of the UK's gigabit wireless links are currently registered to Manchester Metronet.
Plans are also in store for the new division to deploy city-wide gigabit wireless coverage in Liverpool.
A daily dose of IT news, reviews, features and insights, straight to your inbox!
A daily dose of IT news, reviews, features and insights, straight to your inbox!
Thank you for signing up to ITPro. You will receive a verification email shortly.
There was a problem. Please refresh the page and try again.