BT gives SaaS a second chance with NetSuite
Five years after BT's first attempt at a hosted reseller offering, the telecoms firm has signed on with NetSuite and SugarCRM.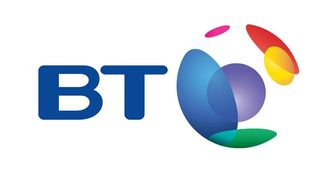 UK small and midsized businesses (SMBs) are the target of a new joint initiative from software-as-a-service (SaaS) vendors and BT unveiled today.
The telecoms operator has partnered with NetSuite for its business management applications and SugarCRM for its customer relationship management (CRM) software to distribute, resell and support both SaaS vendors' packages.
The partnerships aim to offer a one-stop-shop for integrated, hosted software to run their organisations and capitalise on the 43 per cent SMBs surveyed recently by BT Business who class client relationships as their most critical successful factor.
Chris Lindsay, BT general manager for applications, told IT PRO how BT had learned from its first SaaS reselling foray through Open Orchard, a division of BT Retail that was folded back into the company in October 2003, after it sunk 6 million into the defunct venture in marketing funds alone.
"Market conditions are very different to what they were nearly five years ago," he said. "UK broadband penetration was not as good and the SaaS model was not as well proven as it is now. Also, Open Orchard was disbanded at a time when BT was in the process of reshaping and refocusing its business."
Zach Nelson, NetSuite chief executive, agreed with Lindsay that market conditions had improved, having been an original Open Orchard partner. The US vendor had to launch independently in the UK two weeks after BT abandoned the reselling arm.
"Open Orchard was very early on in the days of SaaS, but BT was at least visionary enough to recognise its potential then," Nelson said. "Frankly it was too early for such a venture in the market. But this is the right idea at the right time now, given the fact so many of the IT services SMBs consume are in the cloud."
John Roberts, SugarCRM chief executive added that its alliance would strengthen its global reach. "The combination of BT's reach in the UK market and SugarCRM's CRM solutions makes this a perfect partnership," he said.
NetSuite is immediately available for customers to purchase from BT Business and its 600 professional services consultants, while SugarCRM will be available in the near future.
BT's Lindsey added that this new initative is part of an ongoing strategy that saw it acquire UK IT services companies, Lynx Technologies and Basilica Computing last year.
"It will enable us to simplify SMBs' contractual relationships and eventually offer integrated communications and applications services, where it's the phone on your desk that rings when someone follows a click-to-call invitation on your website for instance," he said.
A daily dose of IT news, reviews, features and insights, straight to your inbox!
A daily dose of IT news, reviews, features and insights, straight to your inbox!
Thank you for signing up to ITPro. You will receive a verification email shortly.
There was a problem. Please refresh the page and try again.