Parallels looks to shake up virtual server market
Virtualisation company reveals strategy to enter crowded server hypervisor market, with more flexible approach and lower cost structure.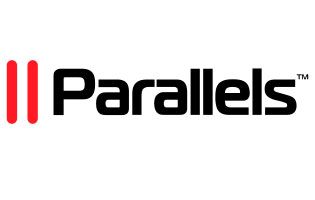 Parallels , the virtualisation company best known for its software of the same name than enables users to run Windows on Apple Mac computers, is seeking to expand the market with a new approach to server virtualisation.
This is ahead of the full release of Parallels Server later this year, which is currently in the third round of it Beta stage.
In a briefing with IT PRO, Corey Thomas, vice president of the business and consumer divisions at Parallels, said that the company wasn't aiming to directly take on the big players in the virtualisation server market, such as VMware and Microsoft. Instead it is looking to just go round them by expanding the market with fresh users that previously wouldn't have had the time or resources to consider the potential benefits of virtualisation, such as increased efficiency through hardware consolidation and reduced energy costs.
"Many companies would benefit from virtualisation, but find that there are many barriers such as ease-of-use and complexity." said Thomas. The key advantage that the company is pushing with Parallels Server, is that while it is a bare metal hypervisor, it will also be able to be installed in on an existing server, without having to wipe and replace any existing data, dramatically reducing deployment timescales.
Inevitably, this approach will incur performance penalties over the traditional approach but Thomas was quick to play this down stating that IT admins were more than willing to sacrifice a small amount of performance for the added convenience and speed of deployment. "We're not tech purists", he said, "we're just interested in solving problems".
Thomas also attacked the bigger players for offering, "complex and confusing licensing practices," and said that Parallels Server would offer a far simpler pricing structure at a cost that would be a fraction of existing competitor offerings.
Part of this will be down to the built-in management tools, crucial for effective dealing with virtual server sprawl. While the major players offer these as additional cost add-ons, Parallels will have them built-in. "We're looking to give users everything they need in the box, said Thomas. "If virtualisation gets broadly adopted, we win, so we want to try to address the needs of the overworked system admin" he added.
A daily dose of IT news, reviews, features and insights, straight to your inbox!
Benny Har-Even is a twenty-year stalwart of technology journalism who is passionate about all areas of the industry, but telecoms and mobile and home entertainment are among his chief interests. Having covered the industry as turned from analogue to digital, Benny has watched and is fascinated by the way technology has shaped the world since the turn of the millennium. He has written for many of the leading tech publications in the UK and previously held the position of technology editor at ITPro before regularly contributing as a freelancer. Benny has also written for the likes of PC Pro, TrustedReviews, Wired, and The Sunday Times.

Known affectionately as a 'geek' to his friends, his passion has seen him land opportunities to speak about technology on BBC television broadcasts, as well as a number of speaking engagements at industry events. Over his lengthy career, Benny has amassed a huge breadth of industry knowledge and a deep understanding that allows him to carve out the most interesting insights from a story.
A daily dose of IT news, reviews, features and insights, straight to your inbox!
Thank you for signing up to ITPro. You will receive a verification email shortly.
There was a problem. Please refresh the page and try again.