Skype 4.0 Beta for Windows released today
The updated version of Skype focuses on better management of video calling.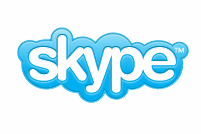 Skype has announced that an updated test version of their web communications programme, Skype 4.0 beta for Windows , is available for download today.
The 4.0 version, released just under four and a half years after the original Skype programme, is designed to be more user-friendly, the firm said, including technology that detects computer settings, connected audio or video devices, and available bandwidth to make getting started easier.
The firm said that Skype 4.0 will allows users to import contacts from Outlook, Outlook Express, Hotmail, and Yahoo Mail, making it easier for users to find friends, family, and co-workers on the system.
"With Skype 4.0, we've really focused on making it simple to use." Mike Bartlett, director of Windows product management for Skype said on a video on its web site, "We've looked at the user experience from the time someone hits Skype.com all the way through making their first call, and every aspect of that we're focusing on making it incredibly simple."
The user interface has also been updated, featuring a more video-friendly, full-screen set-up rather than the small sidebar of the older Skype versions. It also allows users to move and resize video screens, as well as carry on an IM conversation while participating in a video chat.
Some users will undoubtedly have strong reactions when they see Skype taking up their entire desktop, but the firm said they were open to feedback. "We're going to spend the whole summer listening to your feedback and making changes so that when we do launch the final version, we'll make sure it's perfect," Bartlett said on the web site.
But Skype developers expect the changes will be well received.
"It's far richer and far more engaging than anything you've seen to date," Bartlett said.
To download Skype 4.0 beta, click here.
A daily dose of IT news, reviews, features and insights, straight to your inbox!
A daily dose of IT news, reviews, features and insights, straight to your inbox!
Thank you for signing up to ITPro. You will receive a verification email shortly.
There was a problem. Please refresh the page and try again.