Microsoft kills off Skype WiFi
Small businesses may need to find another Wi-Fi option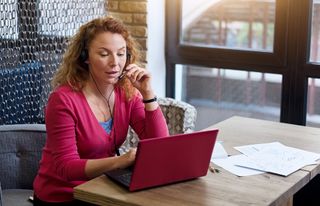 Microsoft is discontinuing its Skype WiFi service, which offered many small businesses the option to connect to Wi-Fi hotspots when out and about.
Skype has been operating more than two million hotspots globally following its launch as Skype Credit, which launched in 2009. The app is currently available on iOS, Android, and Windows devices.
However, from 31 March, the application won't be available to download and if you're already using the app, it won't find and use hotspots any longer, meaning there's little point keeping it installed on your smartphone or tablet.
"We're retiring Skype WiFi globally so we can better focus our efforts on bringing you the best possible experience through our core Skype features," Microsoft said in an FAQ about the move.
However, it's not clear what these services are or how they will be improved to make up for the service gap. Although there's a similar service for Windows 10 devices, called Microsoft Wi-Fi, this isn't yet avalable on Android or iOS.
Customers making use of the Skype Wi-Fi service will be able to use their Skype credit for other services if they have any left over. But if they don't want to use their credit towards other services offered by the communication giant, they can approach the company for a refund.
Microsoft acquired Skype and all its services in 2011 for $8.5 billion, at which point Microsoft said it would continue support for the VoIP organisation's services, with Skype running as a subsidiary of the technology giant.
A daily dose of IT news, reviews, features and insights, straight to your inbox!
A daily dose of IT news, reviews, features and insights, straight to your inbox!
Thank you for signing up to ITPro. You will receive a verification email shortly.
There was a problem. Please refresh the page and try again.