Mobile broadband only at quarter of advertised speeds
The average download speed for a UK mobile broadband user is only 1Mbps.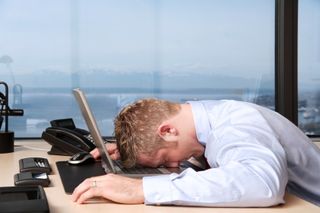 British mobile broadband users are not getting anywhere near the speeds that ISPs are advertising, according to a new survey.
Broadband monitoring company Epitiro said that UK mobile broadband users only received on average 24 per cent of advertised download speeds, and that the average download speed achieved was just under 1Mpbs.
The survey also claimed that web browsing was 34 per cent slower than speeds achieved with equivalent ASDL broadband services.
The results were achieved using broadband monitoring software downloaded by 1,300 UK mobile broadband users, measuring mobile broadband operators O2, 3, Orange, T-Mobile, Virgin Media and Vodafone.
Although the speeds were so much slower than what ISPs advertised, Epitiro chief executive Gavin Johns was still positive about the future of mobile broadband.
"This exhaustive study confirms the general consensus that mobile broadband services are functional and, while currently slower in practice than their fixed line competition, continually improving," Johns said in a statement.
"That we recorded a few measurements at relatively higher speeds is confirmation that mobile broadband technology is capable of so much more," he added.
A daily dose of IT news, reviews, features and insights, straight to your inbox!
A daily dose of IT news, reviews, features and insights, straight to your inbox!
Thank you for signing up to ITPro. You will receive a verification email shortly.
There was a problem. Please refresh the page and try again.