Cloudmark addresses SMS threat
Security firm Cloudmark has released a new range of products to combat the rise in SMS attacks.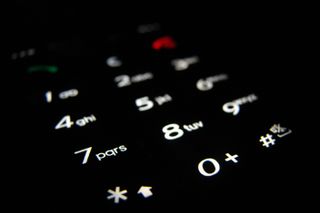 SMS spamming is on the rise according to research.
Data collected over the past two weeks from 1,000 consumers by Cloudmark revealed that 66 per cent had received spamming messages via their mobile phones, with half of those being considered malicious or fraudulent.
It also showed that 70 per cent of the respondents would not trust using the phone for services such as mobile banking.
Cloudmark has made its name in the email business, claiming to stop 98 per cent of spam messages coming through, and now it is moving that technology over to the mobile phone market with three products, helping to combat the research findings.
Hugh McCartney, chief executive of the company, said: "We started noting a couple of years ago in Asia this activity in SMS networks. Many people bypass fixed phone lines and head straight to mobile, becoming very reliant on their phones. Because of this in the early stages networks made SMS free and bad guys like free. In China, a huge growth market for mobiles, up to 40 per cent of messages are spam."
He added: "Fast forward to Europe, the spam is much less but carriers want to proactively look for a solution before it gets out of hand."
The products are known as the Mobile Authority. The first, and central, part of the release is Content Filtering Technology.
Neil Cook, head of technology services in Europe for Cloudmark, added: "We take for granted when messages are filtered but SMS is an unfiltered medium."
The technology uses Advance Message Fingerprinting and real time information from its Global Threat Network database to identify harmful messages, claiming to filter 99 per cent of spam, phishing and virus attacks.
The second is Sender Intelligence which allows mobile operators to identify spammers and block them from both within their own network, or a partner's.
Finally the company is offering an outsourced expert service, which enables companies to hire in what and who they need to protect themselves and their customers rather than paying the costs associated with internal hiring and training.
Cook said: "The volume levels may be smaller but the targets are more painful with a high number of messages being fraudulent, for example premium line scams."
The products have been rolled out through their customer bases, mostly in Asia, but Cloudmark is now turning its attentions to the European and US markets.
A daily dose of IT news, reviews, features and insights, straight to your inbox!
A daily dose of IT news, reviews, features and insights, straight to your inbox!
Thank you for signing up to ITPro. You will receive a verification email shortly.
There was a problem. Please refresh the page and try again.